Celebrating 10 years of Axigen with the first 64-bit only Axigen version and a lot of awesome new features and improvements
Redesigned
Mobile WebMail
Improved access from your mobile phone — plus view body snippets, add attachments, and configure out-of-office messages.
And a whole lot of awesomeness
We've put a huge amount of work in improving your Axigen experience, and we're sure you're going to love it
Multiple WebMail themes to choose from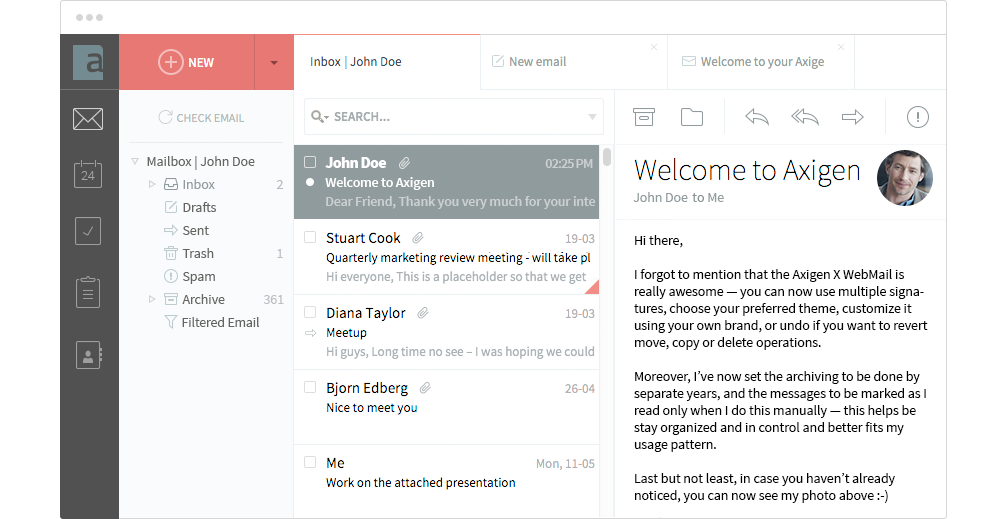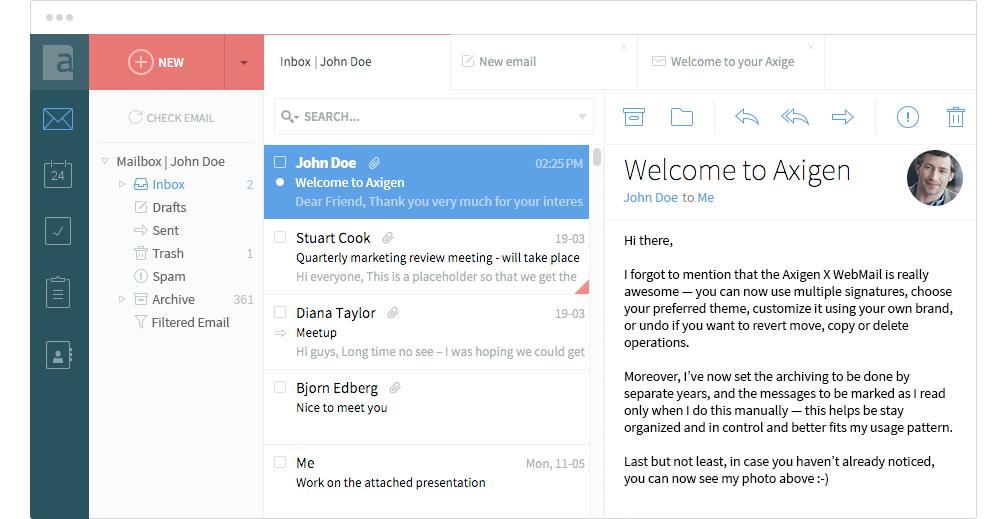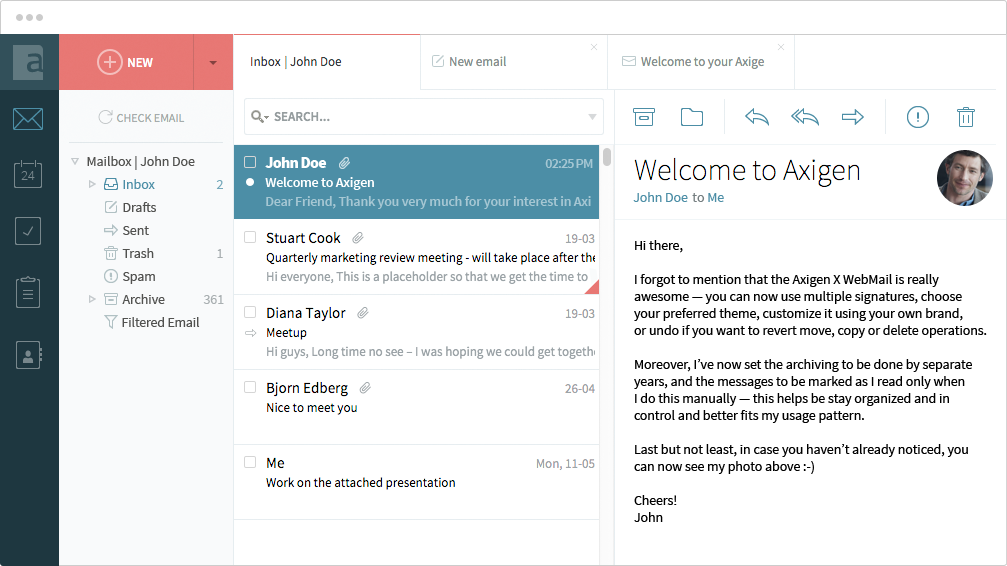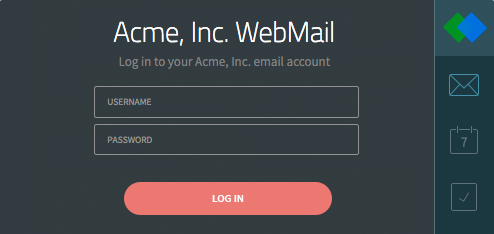 Custom WebMail branding — applicable to all interfaces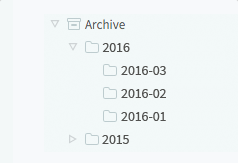 User archiving in "Year" or "Year-Month" subfolders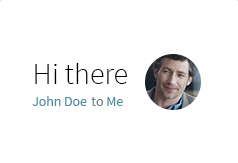 Sender initials, contact avatars, and Gravatar integration.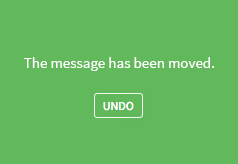 New "undo" option for move, copy, and delete operations.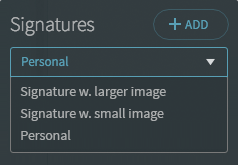 Multiple signatures with images, up to 1 MB in total size.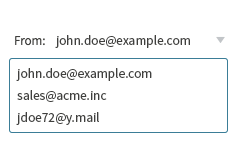 Choose the sender from a drop-down when writing on someone's behalf.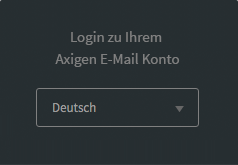 Multi-language login page with language auto detection
Experience it live
Plus more built-in convenience
Our goal with Axigen X is to make your life easier, which is why we've included a few new helping hands
Server Name Indication
You can now host multiple SSL enabled virtual hosts on a single IP, each one with its own certificate, via SNI.
Attachments filtering
Reject or replace attachments of incoming emails containing attachments with specific extensions or naming patterns.
Brand each domain
Configure the logos and brand name to be displayed in the WebMail for each domain. The branding will be preserved on future upgrades.
Automatic HTTPS redirect
To enforce SSL connections, you can now configure the WebMail login page to redirect automatically from HTTP to HTTPS.
Public Folder recipients filtering
Extend your Kaspersky antivirus / anti-spam filtering to public folder recipients, by simply allocating a license seat for each recipient.
64-bit Kaspersky
The Kaspersky antivirus and anti-spam SDKs now run in 64-bit, thus eliminating the need for admins to install 32-bit compatible libraries.
Take a look inside