Good day,
I was experimenting with the language settings and we have one Hungarian person in the office, so I tried the Hungarian setting so that she could check it out. We got out of the Webmail after looking around. At that point she selected English again and logged back into the webmail. The folder names didn't change back to English.
When the user went back to her Outlook on her PC, some of the folders had been renamed. Inbox now had the Hungarian name. There was a Hungarian DRAFTS and on in English. The contents of the Hungarian Inbox were moved back to the English Inbox. All of the folders seem to be OK now, except for Drafts.
We can't get rid of the Hungarian one. We can't unsubscribe from it in Outlook, can't delete it there and if we delete it in Webmail, it comes back after the Outlook is used. Pizkozat is the folder.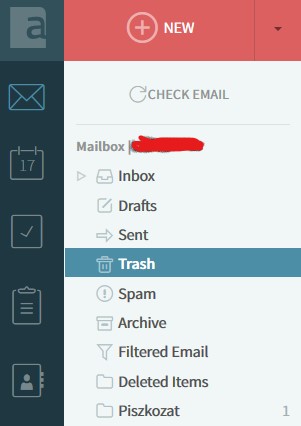 I should not experiment with features while using a live user as a test subject.

I would like to get rid if the Hungarian folder. Drafts are being saved to it, even though she has Drafts already.
Regards,
Clive