Email is a vital communication channel for organizations of all sizes. Having a reliable and efficient messaging system can improve employees' productivity, reduce operating costs, and give any company an edge over its competition.
The number of messages exchanged between users continues to grow quickly. It is projected to increase from about 156 messages/day per user in 2008 to about 233 messages/day per user in 2012. Such a quick increase in volume over the next few years will influence many companies to take a critical look at their solutions, even if they may be currently satisfied with their messaging systems.
However, it's not just the sheer volume of messages that makes organizations be selective about their messaging environments. Email is used to exchange sensitive information, and companies need to ensure that messages always get delivered safely and to the right party.
1.0 Evolving Market Needs

The strategic importance of email systems, combined with the growing volume of messages, presents a number of challenges for organizations. Today, to efficiently manage its email communications, a typical organization will need the following capabilities:
Efficient Message Processing – to make sure that all messages reach their recipients with no delay and no lost messages.


Security Capabilities – anti-spam/anti-virus protection (native or from third parties), as well as message encryption to protect sensitive documents.


Collaboration Features - sharing of calendaring items, user contacts, wireless email, and more.


Streamlined Administration - centralized administration of all accounts, including management of storage space, anti-spam/virus applications, and other features.


Access from Anywhere - integrated support for Web and wireless access.


Competitive Pricing – the solution needs to be affordable for companies of all sizes, or should provide different versions to make it affordable for smaller organizations. Small to mid-size companies represent over 60% of all email users of in-house solutions, however their needs are often ignored by many messaging vendors. Even though smaller companies normally have more limited budgets, they have the same needs for many advanced features as larger organizations.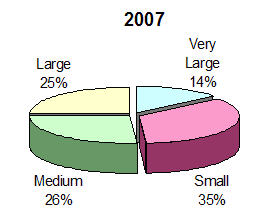 Figure 1: Messaging and Collaboration Platforms
– IB Distribution by Business Size, 2007

This white paper introduces AXIGEN, an innovative messaging solution that has been deployed and tested by over 6 million users worldwide. Recently introduced in North America, AXIGEN a Linux-based system built on a carrier-class technology that can be deployed on a variety of platforms.
2.0 Overview of AXIGEN

In business since 2001, Gecad Technologies SA is based in Romania. It sells its solutions through over 150 distributors, resellers, and OEM partners worldwide. Gecad's current flagship solution, AXIGEN Mail Server, was developed by a team of seasoned professionals, with 15 years of experience in messaging and IT security.
The Axigen Mail Server offers high-end features for large scale implementations by providing speed, security, reliability and a failsafe storage system helping system administrators avoid any interruption of service or loss of data.
AXIGEN is targeted at both enterprise customers as well as Service Providers, enabling them to deploy it as a messaging solution for their customers, or as a part of a larger suite of services.
Through its collaborative messaging functionality, AXIGEN is very effective for both large organizations and smaller companies that need messaging features that are typically heavy email messaging users.
Some of AXIGEN's unique architecture that separates its technology from competitors includes the following:
AXIGEN UltraStorage – all messages are stored in a special directory structure to enable faster mail flow through the system, as well as to reduce storage space needed.


AXIGEN SmartProcessing – offers a multi-threaded engine with parallel processing for more efficient management of messages based on the unique requirements of each company.


AXIGEN GrowSecure – a customizable set of security features. Messages can be filtered at the server, domain, or user level via a variety of filters, including Anti-Virus/Anti-Spam (any third party solution), Anti-Spoofing, Domain Keys, and custom SIEVE scripts.