The following article is written by David Thompson, CEO at mailhive. Mailhive is a valued partner and reseller of Axigen and an excellent example of how an MSP can take advantage of the solutions we offer. For more info, feel free to reach out to David on his LinkedIn.

In the fall of 2019, we decided to migrate away from our existing email infrastructure and move to Axigen for our service delivery platform. We made the decision because we couldn't get good support when we needed it, and the updates were slow. We also felt uneasy about the existing email software being owned by a US organization, which could possibly mean we'd have to comply with the CLOUD Act, despite being in Canada.
While moving to Axigen solved those issues, we still had some shortfalls with our model. The setups of our services were disconnected. We had the email support channel for customers, the email service with its own dashboard, and the billing all completely separate from the end-user and our email archive service.
We wanted a way to bring it all together so that the end-user could sign up, create their domain, check their DNS records and get confirmation when they're updated, add their email accounts, view their invoices, manage their credit card information, and get support — all from our dashboard. The idea was to make it as seamless as possible for our customers.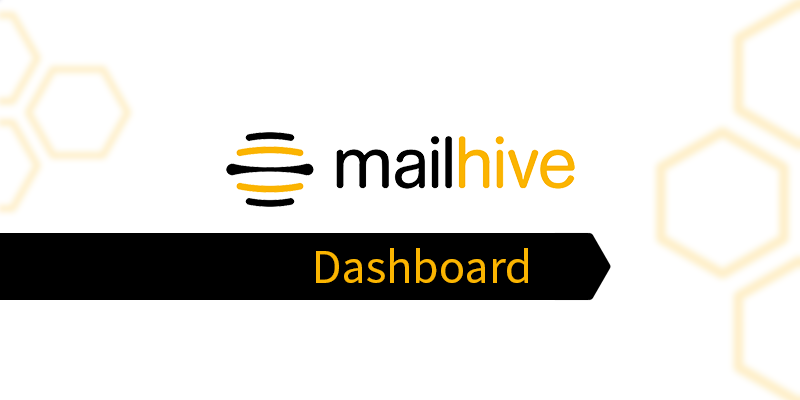 We Built mailhive, a Seamless Email Dashboard, on Top of Axigen
The dashboard brings together our 5 main products:
Axigen Email Server
Proxmox Mail Gateway
MailPiler Email Archive Server
OS Ticket Support Ticket and knowledge-base site
Billing and Invoice platform, based on Stripe
After we launch, we plan to add more features to the dashboard. Once this is done, we envision offering our platform in two ways:
Let resellers sign up their customers for our infrastructure as a SaaS model and let them use our hardware and software while maintaining their own price point for customers.

Let resellers use our dashboard with Axigen and the ticketing system, but use their own hardware infrastructure and data centre to maintain their customers. This lets them continue to use their own solutions, such as the spam filter or MX servers, while we handle their Axigen connections and billing.
We feel this approach lets us offer the best of both worlds. Existing and new resellers can reap the rewards of not having to maintain their own hardware or software infrastructure and let us manage their hosting. However, if the reseller wants a dashboard to manage their existing customer base, but wants to manage their own infrastructure, they can do that too.
With the dashboard, the reseller can use our platform, branded under their own name, and can connect to their Axigen infrastructure, use the ticketing system, and use their own Stripe payment platform account. We're currently looking at introducing other payment processing options too, such as PayPal.
Main Features
Easy sign-up. Our sign-up process lets a new customer sign up without having to provide their credit card

2-Factor Authentication (2FA). Security is a major requirement nowadays. Our dashboard is built with 2FA, using either text message or an authentication service such as AUTHY, Google, etc. As added security, we don't use any single sign-on technologies, such as "Sign in with" Apple, Google, Facebook, etc. We decided to keep the login data separate from the big services, as they're often under attack.

DNS verification. Our dashboard examines your DNS records and checks the necessary records for proper email delivery. We check the 4 main records (MX, DKIM, SPF, DMARC) as well as some of the other less-used, but still required records such as autodiscover, and ._tcp records for IMAP, SMTP, CalDAV, etc.

Let's Encrypt SSL. Once we verify DNS records are properly pointed to our services, we create the letsencrypt certificates for their webmail and autodiscover portions of their domains.

Easy account creation. Customers can see their data usage within their domain, along with each individual users' email account. This can help determine storage requirements. Our accounts by default are 50GB per email address.

View invoices. Customers can see their monthly invoices based on current email accounts, as well as the previous ones back to when they signed up.

Help desk support. Customers can open a ticket with our help desk to get any issues resolved. Or, find what you need in our how-to articles on setting up mobile and desktop devices.

Mobile access. The solution is completely mobile-friendly, so no matter if you are accessing it from a desktop, tablet, or phone, you can access all of our services.
What Problems our Dashboard Solves
1. Easy sign-up
This was mostly for us. With our original service, it was a manual process. A customer signed up and we had to manually prepare everything. This was OK but kept us busy and might not have been done as quickly as some customers wanted. Now with the dashboard, the client can create their own email accounts within minutes. No more waiting for us to do it for them.
With the dashboard, everything now is a simple process. The customer signs up and is immediately provided access to the dashboard, email, archive, and spam filters with zero wait time to get started.
2. Automation
With the easy sign-up process came the automation needed to complete the setup. Now, once a customer signs up with us, our system automatically adds their domain to the Axigen server, the front-end spam filters, the email archive service, and the invoicing system. It then gives them control over many of these services from the dashboard.
3. Dashboard
Initially, we asked Axigen if they had this type of solution, but they don't. After looking to see if anyone had this type of solution, we couldn't find one. Our options were to either use a modular solution, or build our own from the ground up.
We decided to build our own dashboard to better control the user experience and not be limited by off-the-shelf solutions that may not meet our needs.
When Will mailhive Be Ready?
We're in the late stages of testing now with an existing customer, who's giving us feedback on what they like and don't like. Once this is refined, we hope to have the dashboard launched within Q1 of 2021.
Our initial rollout will have 90% of the features that most of our customers use daily. Post-launch, we plan on adding more features based on user feedback and requests.
After the first rollout, we'll focus our attention on the back-end and developing the platform to be multi-tenant based. We can then take on new and existing resellers that want to sell the service, as well as resellers that want to use the dashboard but maintain their own infrastructure.
Looking for a Dashboard? mailhive Can Help Axigen Customers Too!
This is the first type of solution of its kind for Axigen. It simplifies the process of managing all the various moving parts needed to sign up new customers into a single, easy-to-use dashboard that looks after the following:
Sign-up
Domain creation
DNS verification
Let's Encrypt SSL Certificate creation
DKIM signing for domains
Account creation
Storage usage
Invoices
Ticketing system for help
Summing Up
The dashboard we're developing has been in the works for over a year between the initial design to the finished product. Our short-term goal is to grow our customer base for small- to medium-sized businesses that could benefit from this type of solution and give resellers a simple interface for both themselves and their customers. This in turn can help grow business for Axigen and for resellers.
Long-term, as we grow our platform we have ambitions to deploy additional dashboards that can help customers in different regions using geolocation. As we expand in North America, Europe, and beyond, we'll look into building our infrastructure to deliver our services to end-users, localized to their area. There's lots in store for us!
To learn more about our product, you can visit us at mailhive.ca.