Customer loyalty programs help customers feel recognized and listened to. This leads to bigger profits, more referrals, and increased customer retention. A telecom loyalty program is a major key in surviving in this market.
Despite being a less competitive market, customers still report being dissatisfied. Churn rates for telecom companies are high. When a customer is lost, future revenue is lost from this customer and the resources the telecom company spent to acquire this customer in the first place are wasted as well.
When that happens, it becomes imperative to focus on customer loyalty programs, some of which we will cover in this article.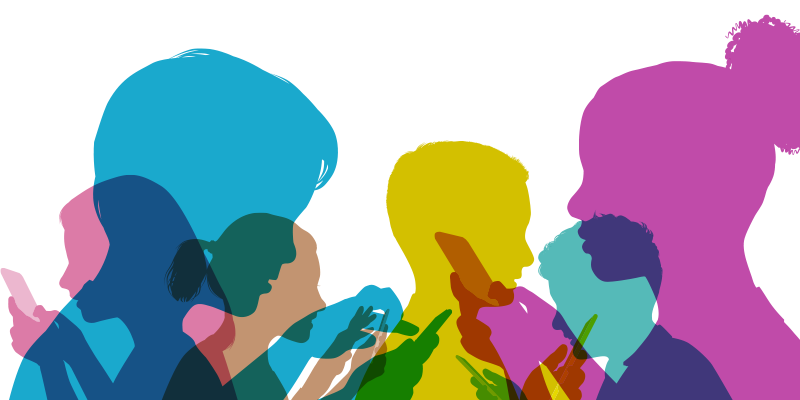 Let's Draw Some Inspiration from these Telecom Loyalty Programs
As we previously mentioned, churn rates for telecom companies are high. Because of this, there is a need for a customer retention program that keeps customers loyal. This is where loyalty programs come in. Loyalty programs are useful in increasing customer lifetime value and are not expensive to execute.
"AT&T Thanks" offers incentives for its users through the app
Some time ago, AT&T introduced a loyalty program for their customers with the following features:
Same-day delivery and expert setup on new devices
Dedicated expert to help with all of your service needs
VIP giveaways — chances to win trips, giveaways, and VIP tickets to sporting events and premieres
"Scratch to Win" game every Friday for a chance to win gift cards, promotions, and more
Spotify premium access
Customers could download the app essentially on any phone. To encourage customers to use the app regularly, they added that weekly feature into the app where users can win something every Friday.
This particular app has some hiccups when it comes to claiming prizes, though (sometimes the pages do not load correctly). Additionally, for those customers wary of how their information is shared, ensure that the terms and conditions are read and understood. This app can track your activity at different intervals to share with third-party retailers.
All in all, AT&T offers decent rewards, but struggles to get the app to be more tailored for the customer.
"Verizon Up" steps into the customer loyalty game strongly
Verizon offers a variety of perks and discounts to its members through the app. These include:
Device dollars, which accumulate over time, can be used on upgrades of devices or a new line of service
Other monthly rewards — gift cards, ride-sharing discounts, etc.
Local Offers — rewards to use at restaurants, fitness clubs, and boat rentals in your specific area
Bonus offers — do not require a "credit" and change each month.
To take full advantage of the rewards and perks, customers have to open the app regularly. The app has a digital wallet feature that allows them to choose, use, and track rewards. Members must remember to revisit the app somewhat often to not miss out on their rewards or have them expire.
The program offers fantastic rewards for its members but could use some more reinforcements in raising awareness (alerting members of deals about to expire) and stimulating enrollments.
"Vodafone VeryMe Rewards" goes above and beyond
Vodafone, a British telecom company (with reach in Africa, Asia, and Europe), introduced a rewards app called VeryMe. Vodafone has different perks according to what area you live in, but we will list some of the main ones:
Free movie and (specific) ebook downloads, which in turn are also giftable to give to friends or family
Free data when applicable*
Holiday specific treats or prizes
A weekly treat every Friday
If a customer is already a Vodafone member, they can simply download the app and start using this rewards program from the homepage of their MyVodafone app.
For the UK — if someone is not a Vodafone member, this app does not force them to ditch their current service provider. To access the rewards regardless of who their provider is, they must simply unlock their phone and then request a free pay-as-you-go SIM from Vodafone. They will connect to the MyVodafone app and stay connected even after putting their own SIM card back. They then add 10 pounds to this card to be able to see all of the rewards. The 10 pounds have to be re-added every six weeks.
During the 2020 lockdown, Vodafone adapted its offers to help people stay entertained in the comfort of their own homes. Some of those offers are still available now. What's more, Vodafone harnesses AI machine learning and location-specific data to tailor deals for each member, so they can see what is of particular interest to them.
*Since Vodafone uses AI machine learning to get a better idea of what members are interested in, it also notes their usage data. Say a member is running low on data allowance, they may have the pleasant surprise of getting some data to hold them over until the following month.
"O2 Priority" prioritizes its customers
O2 UK is the second-largest telecom services provider in the United Kingdom. Below are some of the perks of being a part of their rewards program:
Daily treats
Exclusive offers with discounts on food, drinks, and shopping
Free prize draws for a chance to win amazing prizes
Priority tickets (48 hours before the general sale for specific venues)
Priority entertainment (free films and magazines every month)
Priority is free and exclusive to O2 customers and is available on all devices (phone, tablet, laptop, and desktop). Pay-as-you-go customers also have access to a special deal - all of their top-ups add up every three months, after which they receive 5%-10% back. The reward can be used as extra airtime credit or saved for tickets to a must-see gig, a new phone, or a gift card or voucher.
How to Make Your Own Telecom Loyalty Program (The Right Way)
One of the challenges for telecom service providers and ISPs is the dynamic demands of customers in diverse age groups. As many of us already know, it is impossible to stop customer churn completely. Still, by significantly reducing churn, we can keep more customers happy for a longer period of time.
Due to subscription-based services, service providers have less opportunity to interact with their customers, which presents another challenge. To overcome these challenges and implement a thriving customer loyalty program, you have to listen to your customers and take their feedback into account.
If you do not, you risk going through something similar to our AT&T example, where we see many customers more dissatisfied than satisfied with the product or service. Vodafone does this right, though. By implementing the AI machine learning feature, they are able to make their connection with the customer more inclusive.
Not only do the rewards you offer have to be interesting and diverse, they have to incentivize the customer to keep coming back and encourage them to engage outside of the buying cycle.
Take a look at some advice to make your own telecom loyalty program:
Offer an Omnichannel Approach
The telecommunications sector is investing heavily in developing channel strategies. Telco loyalty programs with an omnichannel approach engage customers at every step of their journey, from browsing products online to visiting the retail store to check the product. Although omnichannel implementation has its challenges - needing strategic vision, time, and money — the benefits are plenty.
The key here is to turn a customer who would otherwise be unaware of your brand or services into a brand advocate. Improving customer experience is not simply limited to providing better user interfaces on multiple devices. It is also how well integrated the processes across channels are. To familiarize yourself with an omnichannel approach and to find out more of what it would take to successfully implement an approach of this sort, check out this omnichannel strategy.
Add an Email as a Reward
Adding to the list of rewards that your loyalty program offers, you can also offer a free email account. Using AI machine learning, you can see what features your customers interact with the most, and maybe you see that security is an important aspect for some of your customers. With this information, you can see if and when to offer an email account as a reward.
Email is indispensable to customers and offering a safe email alternative that customers can trust is another good method of reducing customer churn.
Drive Loyalty together with Axigen
Our Axigen multi-tenant, cloud-native email server not only serves ISPs very well but telecom service providers as well. Cloud computing is the key enabler of digital transformation projects that offers the scale and speed needed for high-traffic service providers and telcos.
Our email server is specifically designed to assist service providers and telcos in their digital transformation process. The server integrates naturally within an IT cloud ecosystem by taking advantage of all of the benefits that cloud computing has to offer, such as:
increased customer loyalty
reduced customer churn
lowered business costs.
Customers switch to other service providers if they are not rewarded or acknowledged. Loyalty programs are an effective way to keep them engaged and prevent them from switching to a competitor.
It is no secret that a good customer loyalty program will entice customers to stay with you longer, interact with you more, offer you more feedback, as well as recommend you further. To keep customers satisfied and find out more about how we fit into this ever-changing and ever-growing telecom industry, be sure to regularly check out the Axigen blog.