Bhutan Telecom Migrates to Axigen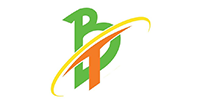 Industry
Bhutan Telecom Limited (BTL) is the leading provider of telecommunications and Internet services in the Kingdom of Bhutan. Besides fixed line telephony, it provides GSM Mobile services under its flagship brand B-Mobile, and Internet Services under the brand name of DrukNet. It is the leading provider of both mobile telephony and Internet services in the country, and the only fixed line telephony services provider in the country.
Challenge
Bhutan Telecom was using open source mail systems for many years. They were serving about 50 domains with no more than 500 accounts.
Our customers expect best service and seek our help frequently over small issues. Some of the major issues that we faced include dealing with many domains, fighting SPAM, dealing with a growing number of email accounts and operational issues related to upgrades and support.
Mr. Dawa Sonam, Systems Manager at Bhutan Telecom.
Therefore, one of the main concerns related to the solution replacement with a commercial version was related to the ease of emails migration. Also, the ease of deploying different free and commercial anti spam software was one of BTL's primary requirements.
We tested several mail platforms and we discovered that for many of them we had to trade off one requirement to accomplish another. For instance, a platform with good webmail interface wouldn't support multiple anti spam software and so on.
Mr Sonam.
Solution
Axigen Service Provider Messaging was chosen to replace the existing solution. A single server deployment hosting few domains showed promising results in terms of ease of migration, administration and end customer experience.
We unveiled the new webmail link to our customers and the migration worked like magic!
Mr Sonam
The entire implementation took about a week, following which BTL customers had a grace period of about 6 months to start using the new mail. Overall, the migration was seamless.
With a very strong design and a robust mailing system, backed up by strong online documentation and support, Axigen's messaging solution is a very suitable choice for a wide range of businesses: from small organizations with a single domain to large companies like ISPs with thousands of domains.
Mr Sonam.
About Axigen Messaging
Started in 2004 by Gecad Technologies SA, a member of the GECAD Group and ISO 9001:2008 certified, the Axigen solution is an integrated email, calendaring and collaboration platform, masterfully built on unique mail server technologies, for increased speed and security. Axigen ensures an efficient and secure worldwide communication environment and business growth for both service providers and companies of all sizes. Recently separated within a standalone company – Axigen Messaging Ltd – the solution is distributed internationally in more than 100 countries. For further details, please visit www.axigen.com