Service Provider VentraIP Switches To Axigen To Fix Scaling Issues And Improve Customer Experience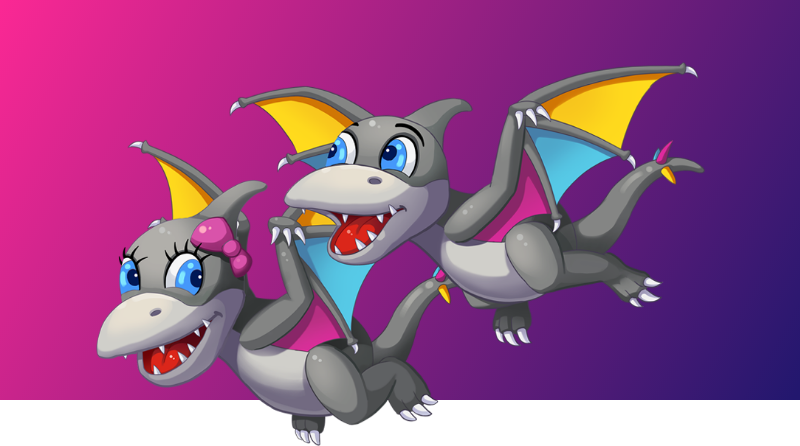 VentraIP Australia is the largest privately owned web host and domain name registrar in Australia.
For the past 12 years, its 50+ person team consisting of industry veterans and local technical professionals ensured their customers always got the best customer service and technical support 24 hours a day, 7 days a week.
Based in
Australia
Axigen Messaging
Products & Services
Now, VentraIP's goal is to scale their business by providing top tier support and solutions.
They do this by incorporating the newest technologies and creating new products to help their customers and their businesses.
The business goals
Keeping up with market standards and demands
For the past 5 years, VentraIP used Atmail as the dedicated email solution. But as their business goals changed, they felt the need for rapid scaling, more flexibility and security, along with the possibility to migrate customers between servers. All this made the company consider another email server solution.
Main technical day-to-day frustrations that needed to be solved to be able to remain a top player on the market:
Licenses were expiring at different times, and when any of them expired, all services on the server would stop;

New features were implemented at a very slow speed, which meant competitors were stealing VentraIP's customers because they could offer more value;
Scaling was a real issue as there was no easy way to migrate customers between servers;

Security was also an issue because DKIM was not implemented;

Previous support did not meet the business requirements.
At Atmail, it could take weeks / months to have the simplest thing looked at. Bugs were rampant, and getting them fixed was incredibly infuriating and time-consuming. A lot of the things that were problems were not even realized as problems because it was a case of 'it's the way it's always been', instead of finding a proper solution.
Bradley Silverman
Senior Technical Operations
Besides support, the lack of a clustering solution was also posing problems. Each server was standalone, so management and maintenance were time-consuming. Servers would eventually fill up, and migrating customers between nodes was a headache. As a workaround, VentraIP left servers at ~50% capacity, wasting resources. But due to customers always storing all emails, eventually, even these would fill up, so this was not a long-term solution.
Last but not least, VentraIP's customers found the Webmail interface outdated and very hard to navigate, which led to a lot of support tickets.
All these shortcomings made VentraIP consider numerous solutions (MailEnable, Zimbra, KerioConnect, iRedMail, Mailcow, are just a few). Fortunately, they found all they were looking for in Axigen Mail Server.
The decision process
Why Axigen was the best Atmail alternative for VentraIP
VentraIP had a clear set of objectives they wanted to meet:
Price
They were happy to spend more than they currently were, but the pricing had to be viable long-term;
History
They wanted a product that had been on the market for a while;
Scalability
Reliability
Security
Performance
Support
Usability
The decision process involved all departments
Most of the business had a say really. Technical Operations put in some suggestions, though ultimately, I found the majority. Development had some decisions as ease of integrating into our systems was a major factor (having an API). Support had a say as they would need to be able to use it and help customers use it. Management, of course, as they would foot the bill and had to make sure it aligned with their goals for the company.
Bradley Silverman
Senior Technical Operations
In the end, they found that Axigen Mail Server meets all their goals, while also having growth potential.
The top 3 reasons that made VentraIP choose our solution were:
1. Performance
Servers can perform impeccably even with thousands of accounts per server.
2. Scalability
The ability to add more servers to a cluster at will and moving accounts between backends.
3. Support
Issues are dealt with swiftly.
Axigen's support is second to none. Issues, feature requests, bugs are all addressed / added / fixed in record time. Having fantastic support is just so important to us because if something breaks, the fallout for our customers is huge. Email is too vital to have any downtime.
Bradley Silverman
Senior Technical Operations
The Solution
Building the new Axigen cluster
The proposed strategy was to create a new Axigen cluster and move a small number of customers over (approximately 500). VentraIP took this decision because they wanted the transition to be done gradually - in case any issues would arise, only a small portion of users would be affected. Also, VentraIP's customers would have time to familiarize themselves with the new interface and truly benefit from the upgrade.
For 2 weeks, VentraIP monitored and checked in with their customers to find out how they were going with the product and whether they encountered any issues — all teething issues were resolved during these 2 weeks.
Then, they started provisioning new customers to the Axigen cluster while finalizing the migration plan. Once planning was finished, the migration from Atmail to Axigen was done server by server.
From a timeline point of view, it took 2 days to configure the cluster and get it all set up, and 3 months to get everyone on it.
During this time, VentraIP expected to receive lots of support tickets from customers who were not happy with the change. However, there have been almost no complaints; customers were actually thrilled with the faster performance and extra features they were getting.
One thing they weren't expecting, though, was the migration of PIM data from Atmail to Axigen. There were some tools on the market that could help, but they didn't work as advertised. So we modified the script and got one to work.
The main area I would say that Axigen is head and shoulders above the competition is Support. Not just technical support, but developer support. On the rare occasion I have found something missing or not conducive to how our industry does something, Axigen will investigate the proposed solution and implement it or another solution to tackle the problem. The willingness to improve and implement features and the speed of which they are added is staggering.
Bradley Silverman
Senior Technical Operations
How the solution works
Effortless migration with no downtime and no data loss
As an MSP, VentraIP sells email accounts to customers who use their own domain. In most cases, a customer will have a single email account with their own domain and a couple of aliases for their 'standard' email accounts (info@, sales@, etc.).
Currently, VentraIP has ~9,000 domains and ~15,000 accounts.
By switching to Axigen, they are able to provide a better product to their customers at a lower price, and also introduce new features they previously didn't have access to. Maintenance overheads and hardware costs were also reduced through the clustering setup.
The cluster solution has allowed them to have a single URL for customers to use as IMAP / POP / SMTP / WebMail address. This leads to infinite scalability and growth opportunities without massive changes to the underlying architecture.
The single URL also makes it easier for their support department to help customers, and their business customers that have many accounts only have one simple URL to remember.
For resellers that might have dozens of customers, it also means they don't have to remember which server the customer is on.
Overall, the migration to Axigen was fairly easy. To avoid downtime for customers, VentraIP added every single account to their new Axigen cluster and then used our 'AutoMigrate' feature.
While customers were on the old servers and new emails were being delivered there, the Axigen cluster was still fetching and syncing those emails. Then, once the migration was over and all the data was across, customers were notified and the DNS for the old server was updated to point to the new cluster.
Customers on IMAP / POP had almost no changes needing to be made at their end and only had a resync as a delay. Thanks to our 'AutoMigrate' feature, over 10,000 accounts were moved without having to tell customers to change their settings, which could have proved a nightmare.
Final results
6 months after their switch to Axigen Mail Server, VentraIP has seen a 20% growth in the number of email accounts (a staggering growth). The costs for Axigen licensing has also decreased by 60%, allowing them to make better investments in hardware and improve their product.
Thanks to the flexibility of our Groupware / Activesync feature, they also have options for offering their customers extra features they don't currently have access to, providing future growth opportunities and increased revenue.
Load has also dropped significantly (by about 50%), so now they have less reasons to move customers. And when / if they need to due to disk space, it can be done with no more than about ~30 seconds of downtime on average for customers and with zero configuration changes at their end.
Last but not least, as previously they were unable to scale, when a server was reaching its disk space limit, they had to move large users on other servers, which meant customers had to change their setting frequently. But now, VentraIP can scale as much as they want / need because, if too many users are put somewhere, they can always be safely, easily, and silently moved behind the scenes.
Axigen gives us a product that competes with the best in today's market, their support gives us the confidence that issues that come up will be swiftly dealt with and resolved, and their development speed gives us knowledge that we will continue to compete into the future with new improvements and features.
Bradley Silverman
Senior Technical Operations