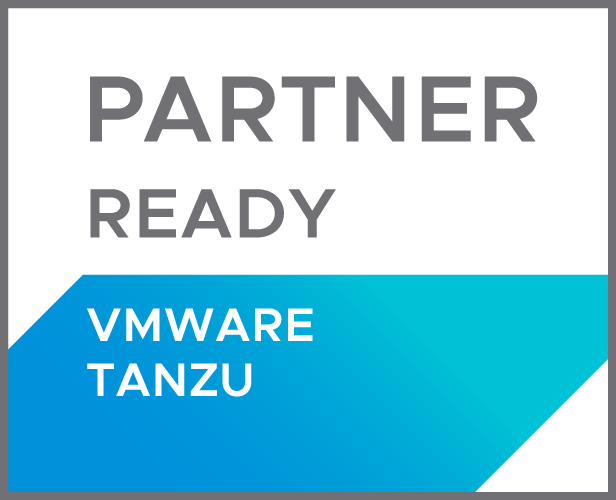 Bucharest, May 2023 – Axigen, a renowned provider of advanced email solutions, is pleased to announce its elevated collaboration with VMware as a Technology Alliance Partner and a Partner Ready for Tanzu Kubernetes. This strategic partnership highlights Axigen's commitment to delivering cutting-edge solutions that seamlessly integrate with leading technologies, offering enhanced value and performance to its clients.
As a VMWare Technology Alliance Partner, Axigen gains access to a robust ecosystem of resources, tools, and expertise, enabling the company to optimize its email solutions within VMware environments. Furthermore, Axigen's designation as Partner Ready for Tanzu Kubernetes underscores its compatibility with VMware's Kubernetes-based platform, ensuring clients can leverage Axigen's solutions efficiently within modern cloud-native architectures.
This partnership emphasizes Axigen's dedication to innovation and its continuous efforts to offer clients advanced email solutions that are optimized for today's dynamic technology landscape. Axigen's alignment with VMware underscores its commitment to delivering seamless integrations, streamlined operations, and exceptional user experiences.
"Collaborating with VMware as a Technology Alliance Partner and achieving Partner Ready for Tanzu Kubernetes status is a significant step for Axigen", stated Bogdan Moldovan, CEO of Axigen. "These designations emphasize our commitment to offering top-tier email solutions that seamlessly integrate with industry-leading technologies. We are excited to leverage this partnership to drive innovation and deliver even greater value to our clients."
Axigen's collaboration as a VMWare Technology Alliance Partner and Partner Ready for Tanzu Kubernetes reinforces its position as an industry leader dedicated to providing cutting-edge solutions that align with the evolving needs of businesses. This partnership enhances Axigen's ability to deliver exceptional email solutions that optimize performance and enhance client satisfaction within dynamic technology environments.
About Axigen
Axigen is a premium mail server solution for ISPs, Telcos, and Hosting Providers that can cater to a wide variety of email hosting scenarios. The product includes features such as email synchronization, advanced security measures, and efficient administration tools.
Axigen is available in multiple editions, including the Service Provider Messaging edition for internet service providers and the Business Messaging edition for privacy-focused organizations. Additionally, Axigen provides a solution tailored to Managed Service Providers (MSPs) that enables them to deliver reliable and customizable email services while maintaining control and scalability.
Additional information:
Press contact:
info@axigen.com
+40 21 303 2080