A customer's journey on the web is complex, with some sites offering a better experience and website design than others. How do you stand out from the rest with your user interface (UI) design? By understanding the benefits of having an effective design and using that to your advantage.
At Axigen, one of our main focus areas is Internet service providers (ISPs). And we happen to know firsthand how a well-designed email user interface can boost customer retention, loyalty, and stickiness, among other benefits.
This article discusses the four benefits of good user interface design and what you could gain by using Axigen Mail Server.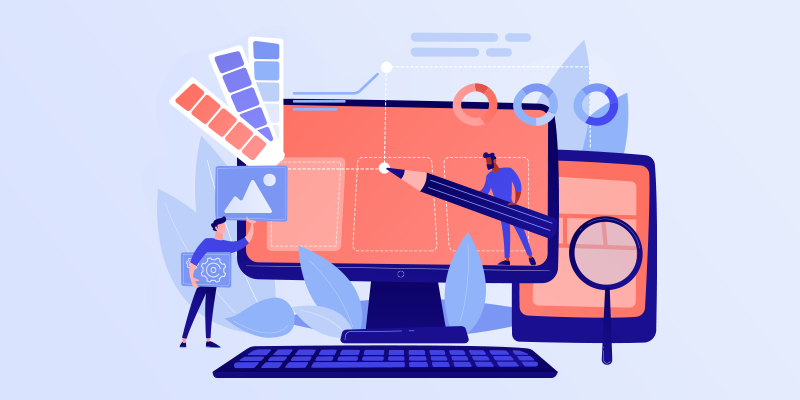 Exploring the Benefits of Good User Interface Design
User interface (UI) design and user experience (UX) go hand in hand in the customer journey. And just like with good UX, customers tend to stick around longer when they become familiar with a well-thought-out UI. Here's what you should consider:
Customer Confidence With Interface Features
Poorly designed websites aren't fun for anyone. If elements on your site don't work as they should or have a low-quality look, customers interpret this as a direct reflection of your company. But a well-thought-out UI design gives your current and potential customers confidence in your brand and company. Functionality and simplicity should be at the core of your product or service. Based on UX insights and best practices, User Interface design helps your customers intuitively find exactly what they're looking for, even if they haven't used your service or product before.
For ISPs, the same UI rules apply. From our Customer Experience Optimization for Service Providers article, you already know that ISPs don't always offer the best experience when it comes to their email services. However, we at Axigen offer an amazing WebMail experience with an easily brandable, smart, and intuitive interface.
Pro tip: For every customer action, include a meaningful reaction. You may have a button that changes colors when pressed or a pop-up that appears to acknowledge and complete their action.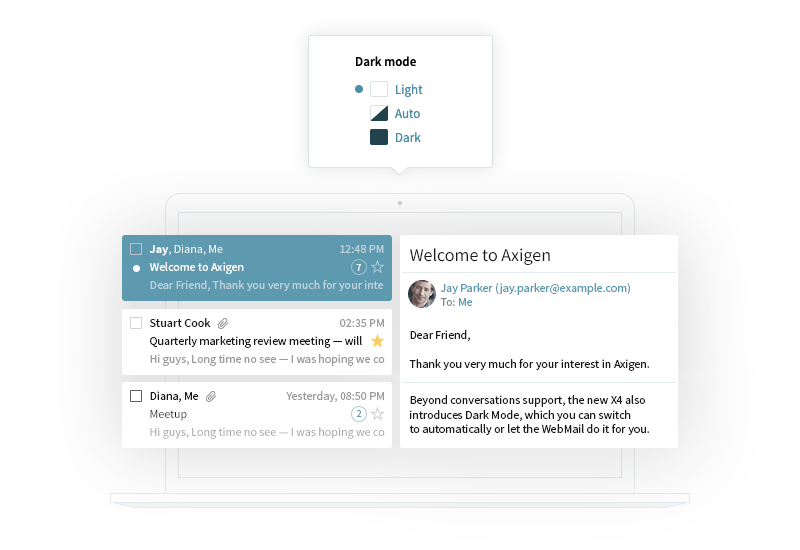 Reduced Development and Customer Support Costs
When you have an intuitive interface, you hit two birds with one stone. Besides giving your customers confidence in your brand and company, a well-thought-out UI design helps you avoid future problems. To be able to adjust the design to be functional and accessible, eliminate non-functional features and functions, and correct navigation errors through training and interface support, you (as a business or as an ISP) have to be prepared to incur high costs.
Conversely, an interface design can reduce costs, time, and effort in the later stages, when done well. Therefore, make strategic decisions at the beginning of the project to determine the performance and cost in the future.
Additionally, through simplicity and functionality, you minimize errors and unwanted actions in the navigation process. When the interface is intuitive, customer support contact happens less frequently. In this way, your company benefits from reduced customer support costs. Still, sometimes, customers express doubts or experience difficulties when navigating the interface. That's where support packs for assistance and tech support can come in handy. Axigen, for example, has a 24/7 support system with an unbeatable response time.
Pro tip: Design for a variety of customers or users since not everyone is as equally familiar with navigating or engaging with the online world. Integrating helpful (skippable for more proficient users) tutorials for your product or service ensures that your site works for everyone.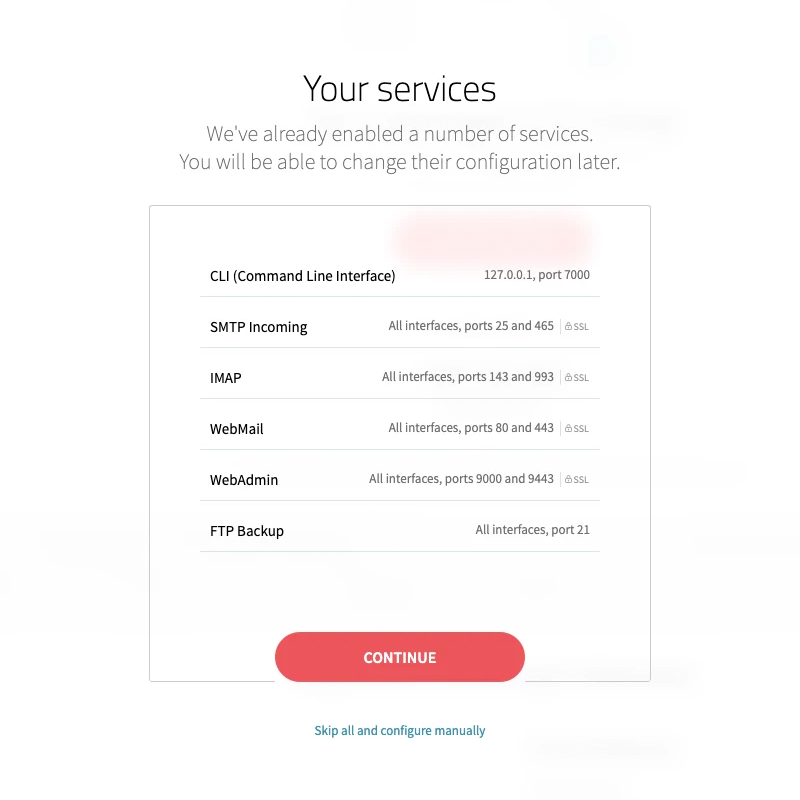 Increased Acquisition + Retention of Customers
Customer retention strategies work better when customers want to continue their digital experience with an easy-to-navigate interface. Not only that, but you have to find new ways to stand out from the competition while continuously adapting to new market conditions and customer demands, especially as an ISP in an oversaturated market. Designing something customers wish to engage with makes them stick by your side for longer, making them more loyal to your brand. This results in customer stickiness.
Since communication and inclusion are essential aspects of customer stickiness, you must provide a product or service that is indispensable to your customers while catering to their needs simultaneously and in multiple ways. When current customers feel like their opinion matters, and they get the most out of your service, they won't hesitate to refer you further. You'll have a higher conversion rate and more customer engagement. Current customers may become brand ambassadors in this way, attracting new customers and consequently increasing sales.
Pro tip: Personalize your loyalty programs. To retain your most loyal customers, offer them perks and benefits they won't find anywhere else. Free trials, discounts, and personalized complimentary services are all great places to start.
Offering Something of Value
Even though a site is beautiful and functional, customers look for value in a product or service. Unless that product or service is addressing a customer's needs, it's useless. If you understand their needs and solve their problems, they'll continue to use it.
Consider offering amazing customer service and perks and a wide range of other services. Remember to also optimize your design and service offerings for all devices, especially mobile.
We at Axigen have a flexible service model for customers, depending on your business model. We offer customers value-added services such as calendaring, sharing and collaboration, or Wireless Mobile Sync for various plans.
Pro tip: To optimize for other devices, start with mobile UI design first, then move on to other devices to ensure that your product or service delivers the optimum performance level.
Want to See What Great UI Means? Try Axigen
By providing a good User Interface design, you're boosting customer acquisition and retention and increasing loyalty and stickiness. Through strategic planning, you're also cutting time, effort, and necessary development and customer service costs. Your customers won't want to ever go back to a plain UI after reaping all the benefits of your product.
Axigen is the ideal solution for anyone wanting to see what great UI truly means. It's everything your growing business needs. With an intuitive interface, value-added services, an unbeatable response time, and much (much) more, there's no reason not to try Axigen.