Updated: July 18, 2022

Good customer service and experience are the foundation of customer retention. People who feel like you go above and beyond for them are more likely to become long-term, loyal customers, as well as recommend you further. The same rules for customer retention and loyalty apply almost everywhere in business, including for ISPs and MSPs.
This article will talk about how service providers can do customer experience right and includes some actionable items to let you focus on your customer's needs and provide as much value as you can.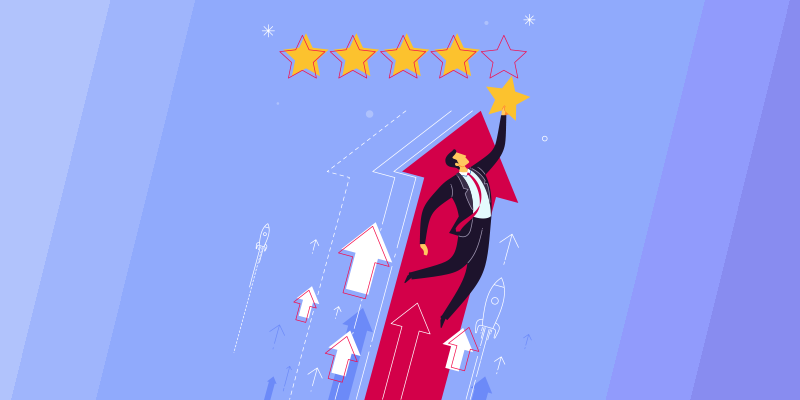 How Service Providers Can Do Customer Experience Right
ISPs find themselves in an area of continuous change. The market is crowded with new players, changing regulations, and new tech, while customer expectations are getting higher and higher. The only way to gain a competitive advantage over the competition is to stay aware and ahead of the trends and make decisions accordingly to keep customers happy (and retained). Below are a few suggestions on how to do that.
1. Shift to a Customer Focus throughout the Organization
Even if a customer interacts with individual departments through multiple channels, the enterprise-wide view is how the customer ultimately interacts with the provider. Therefore, every point of contact between customers and their service providers has to be a good experience, leading to higher levels of engagement and the purchase of more value-added services.
A great starting point to this is to provide a strong service culture:
Create a unique service philosophy — driven by corporate beliefs and values, a service philosophy is a strategy you develop to handle customer issues. Empty promises of fantastic service are no longer enough for customers who have better things to do than wait on the phone or in a store for long periods to resolve their problems. Listen to your customers to find out what version or style of service they prefer, then meet their needs by matching your service philosophy with set values. You can read these seven steps to create an uplifting customer service philosophy.

Consistently promote and explain your service philosophy — build it into your recruiting, training, orientation, rewards program, mission, newsletter, etc.

Hire people who are committed to this philosophy — everyone must be committed to the service values, from new staff up to corporate. Even if an employee or manager performs well but doesn't align with your values, help them change or let them go. By focusing on the customer experience first and foremost throughout the organization, service elevates to a higher standard.
2. Invest in Employee Experience to Naturally Improve Customer Experience
New staff orientation has a considerable impact on the future of the company. Make the early investment of orienting your new staff towards superior service. Ensure they experience the best of your customer service culture in action during the first few months of employment. Do this by introducing them to your best customers, pairing them up with the best service associates, and taking the time necessary to mentor, manage, and motivate the new players on your team.
Additionally, providing customer service requires that you work with other people, not just with procedures and software. Others can get upset, or they may be having a bad day, resulting in burnout for your service associates. Avoid this by offering continuous training for team members and support them with a strong service culture.
Having a healthy and positive work culture that encourages advancement opportunities, positive feedback for good work, rewards, and time for personal and mental health also keeps employees happy, motivated, and with you for an extended period of time. It allows them to continue to offer the best services to customers. Read these 37 employee appreciation ideas for inspiration on how to thank your employees properly.
3. Gather the Necessary Data about Your Customer and Use It to Improve Their Experience
Data is the best way to give your customers what they want so they become your loyal brand ambassadors. After all, you ensure data accessibility and usability. Since almost every aspect of a customer's journey hinges on data (and lots of it), make sure to offer security to build trust and use it for good. You can map out customer journeys from every point of contact to see where you can improve and where you can make good experiences even better.
One of the best ways to do this is through various customer surveys at different points of the journey. Data from these surveys can provide valuable candid opinions and customer feedback on how your services compare with other companies and how customers feel about a particular service, feature, app, or product(s). This then allows you to use the data gathered to schedule customer issue alerts and monitor trends and make immediate necessary changes to improve experiences throughout your organization.
Make sure surveys:
are recognizable to your customer by staying on-brand, consistent, short, and to the point — no confusing wording should be included. Personalization here is key (include names, time of visits or calls, etc.).
are sent via SMS (or better yet, WhatsApp) for a more prompt response — for ISPs, this can be done after a customer service call has ended to receive feedback on their overall experience (was their issue or question solved or answered, was their service associate respectful, etc.), or after a transaction is finalized.
go out via the preferred contact method specified by each customer.
are used properly to build trust, loyalty, and local advocacy — assure customers that the data they provide will not be used for marketing purposes and make sure your privacy policy is updated and easily accessible.
More information about further security measures, understanding your customers, and bundles of services is available in our ISPs and enduring customer value article.
4. Each Customer Is Unique, so Don't Treat Them All the Same
Building off customer surveys, which should give you some information about each customer, make their experience as personalized as possible according to customer personas. You ultimately have to make decisions for your customers every day so customer personas can help you develop a shared understanding of your target consumer group to allow you to make strategic decisions.
These decisions can lead to up-selling and cross-selling opportunities and the ability to create programs for customer retention, loyalty, and success. These can include a rewards program with perks they can't find anywhere else, for example, or investing in AI. These programs don't all have to happen at the same time for each customer, they just have to be good and personalized.
Take a look at our article for advice on how to improve customer retention in the Telecom industry.
5. Provide Better Services than All their Other Options
As was mentioned earlier, customers won't want to leave if you offer better services than your competition. This is especially true if your services are top-notch, your staff is friendly and helpful, and you foster security with customer information. A great example of a service most customers can't live without is email.
Unfortunately, email services offered by ISP don't always provide the best experience for customers. That's where Axigen comes in to offer an amazing WebMail experience paired with one of the most secure email solutions available.
The smart & intuitive interface is a driver not just for UX, but for customer stickiness as well. Our powerful mail server provides many options to cater to both ISP and MSP needs, whatever the business model may be.
6. Offer Premium Email as a Separate, Revenue-Generating Service
Selling premium email services as part of your business model can be slightly confusing to some. Yet with just a bit of skilled project management, any service provider can turn their email offerings into a separate, exclusive product for those that require some high-end email offerings.
Consider that many internet users would prefer to simply buy:
Mailboxes for their team, their entire business, or maybe even just for personal use, without paying for unneeded products or services.
Full email security options, customizable and with plenty of add-ons
Full admin options to personalize all email server settings to their specific needs (like setting up their email server as an SMTP relay, something many require to safeguard their sender reputation)
Complete privacy, free from Google, Microsoft, or other big businesses gaining access to their details
In addition, by implementing Axigen and offering email through our suite, you're also including features such as archiving, filtering, calendaring, and collaboration tools. All in a whitelabeled email server software designed so large enterprises, such as VentraIP, can use it however they need.
Kicking Experience Up a Notch
Given the multitude of options to optimize customer experience, but also certain limitations ISPs and MSPs may have, it's essential to view this as a continuous growth process. Different areas of improvement will move at different speeds, and some customers may leave or become unsatisfied. And that's fine, as long as the quality of services you provide doesn't go down.
We learned that in a strong service culture:
everyone understands what customers need and value,
employee experiences are important to be able to cater to all different types of customers,
each customer is unique, and we need to gather their data solely to make their experience better.
Last but not least, we have the option of providing them with the best services and most intuitive and user-friendly WebMail clients available. Capitalize on the real added value we can offer you with our premium email, calendaring, and collaboration solution for your customers today!