TNEF Messages Decoder
— winmail.dat attachments —
Even in 2018, we know that TNEF encoded emails are still an issue for a lot of your end-users, so we're shipping this update with our brand new Axigen TNEF Decoder, so that you don't have to integrate other third parties for decoding.
Change password
at next login
Require users to change their password the next time they login.
Set password
expiration date
New password expiration option — specific date.
Disable logins
using aliases
New CLI option to prevent users from logging in with aliases.
WebAdmin
Create & manage public Calendars, Tasks, Notes, or Contacts folders.
WebMail
Create new event, task, or note from emails, via right click or drag-and-drop.
WebMail
Duplicate existing calendar events with a simple right click.
Configure from WebAdmin
You can now configure Axigen Migrator directly from WebAdmin, thus eliminating the need to edit its config file separately.
New VMware template
To allow you to speed up and automate your deployments, we're now making available a new VMware template based on CentOS.
Improved Outlook Connector
The Axigen X2 Update 2 Outlook Connector includes major performance improvements and will be released in the coming weeks.
Enhancements & bug fixes
Over 100 fixes and performance improvements for all server components, as well as Axigen Migrator and Outlook Connector.
Check out the new Axigen X2 Update 2
Spend less time with administration —
from security to configuration to automation jobs.
Axigen Antivirus & AntiSpam
Powered by Cyren.
Now fully embedded in Axigen.
Let's Encrypt Certificates
CLI based generation
and auto-renewal.
Calendars / Tasks / Notes /
Contacts Migration Migrate PIM data from Kerio
Connect or Communigate Pro.
Automatically Clean
Trash & Spam Automatically purge old
messages in Spam or Trash.
Default Branding
Set up a default brand to be used by WebMail / WebAdmin. For WebMail, you will be able to override this at domain level.
Smarter "Contact Support"
Open support tickets directly from the WebAdmin interface. Relevant support information will be automatically attached.
Try it out live
Enjoy the enriched X2
calendar experience
CalDAV
Multiple calendars and
calendar sharing
WebMail
Overlaid calendars view and
multi-day events support.
Persian (Solar Hijri)
Calendar support
Request and send
email delivery receipts
Automatic time zone
detection and update
Create multi-level
bullets and numbering
Break the original
quote when replying
Optimized view for
contacts and distribution lists
Custom (thinner) scrollbars
in Chrome and Safari
Configure the email list to
show the size of each message
Plus over 130 enhancements,
performance improvements, and bug fixes.
Try it live
X1 is Axigen X on steroids — its name stands for 1 noteworthy change in each relevant product area.
CalDAV
Synchronize all your calendars with your computers and mobile devices via the newly introduced CalDAV support.
eM Client Support
Support for eM Client via
IMAP / SMTP / CalDAV / CardDAV.
Includes auto-discovery.
Auto-discovery
For IMAP, POP3, SMTP,
ActiveSync, and Outlook Connector.
Configurable via CLI.
More Flexible Calendaring
Use HTML for your events
and add up to two reminders.
Re-engineered Notes
Create HTML notes and sync them
with your Mac, iPhone, or iPad.
tops Axigen X with 1 noteworthy change in each relevant product area
New Axigen X1 Outlook Connector
While the UI is still the one your end-users are used to, we've done a lot of re-engineering work under the hood, for increased stability and performance.
Automatic storage compacting
Axigen now detects which storage containers are fragmented and starts an automatic compacting operation when the server is less busy.
Open "eml" attachments in WebMail.
See more info when viewing and sending emails on behalf of other users.
New
"No reading pane" view option.
Compact view option for lower resolutions.
Easier handling of addresses in the composer via email address objects.
Use Axigen's WebMail as the default client for handling mailto links.
You can now brand the WebMail favicon.
Share the content of your notes via email.
Add horizontal lines when composing emails.
Reading pane for Notes and Contacts.
Auto-refresh for Tasks, Notes, and Contacts.
Open specific emails in WebMail from external apps via deep linking.
Automatic creation of dashes in the composer.
Apply "Undo" for the "Mark as Spam"
operations.
Optimized search indexing for faster searches.
New language translation: Macedonian.
Celebrating 10 years of Axigen with the first 64-bit only Axigen version and a lot of awesome new features and improvements
Redesigned
Mobile WebMail
Improved access from your mobile phone — plus view body snippets, add attachments, and configure out-of-office messages.
And a whole lot of awesomeness
We've put a huge amount of work in improving your Axigen experience, and we're sure you're going to love it
Multiple WebMail themes to choose from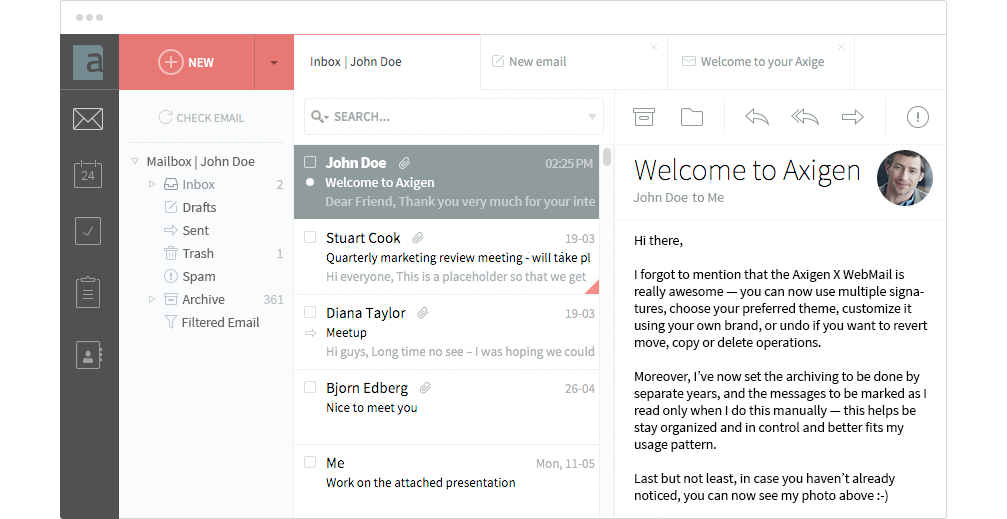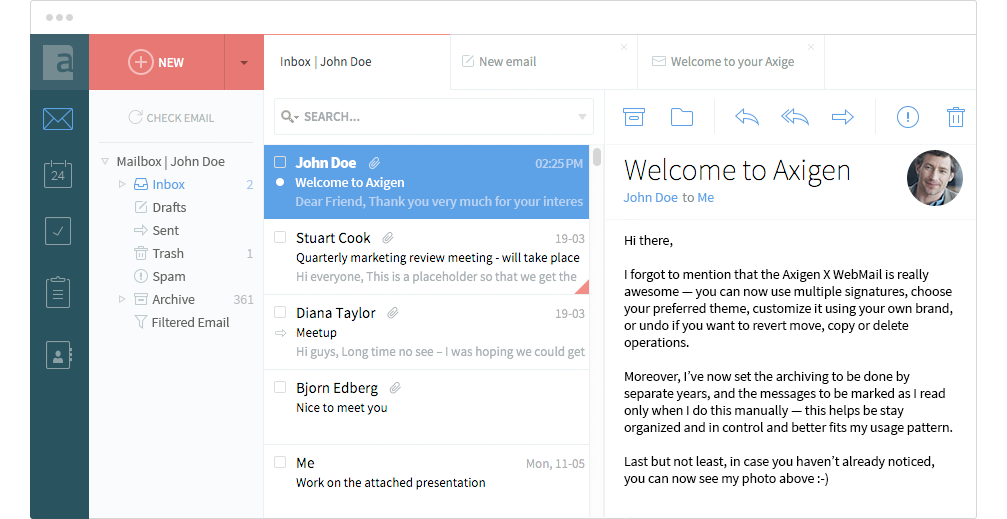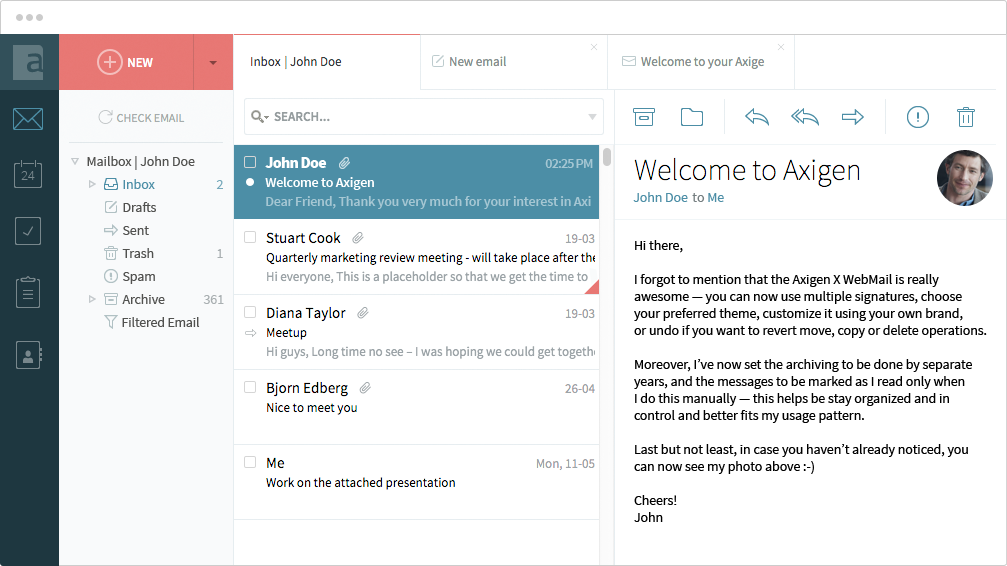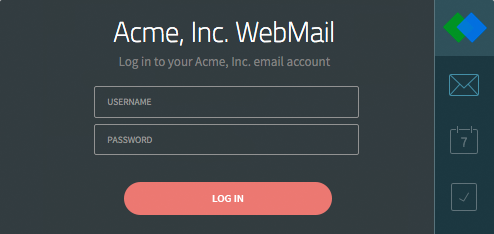 Custom WebMail branding — applicable to all interfaces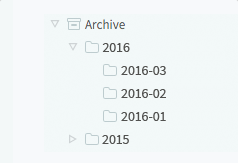 User archiving in "Year" or "Year-Month" subfolders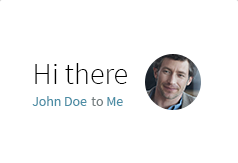 Sender initials, contact avatars, and Gravatar integration.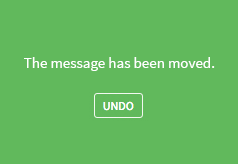 New "undo" option for move, copy, and delete operations.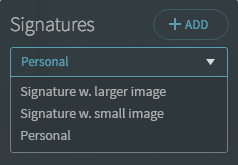 Multiple signatures with images, up to 1 MB in total size.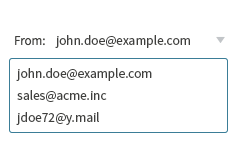 Choose the sender from a drop-down when writing on someone's behalf.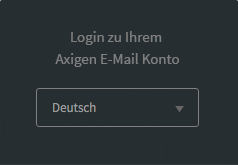 Multi-language login page with language auto detection
Experience it live
Plus more built-in convenience
Our goal with Axigen X is to make your life easier, which is why we've included a few new helping hands
Server Name Indication
You can now host multiple SSL enabled virtual hosts on a single IP, each one with its own certificate, via SNI.
Attachments filtering
Reject or replace attachments of incoming emails containing attachments with specific extensions or naming patterns.
Brand each domain
Configure the logos and brand name to be displayed in the WebMail for each domain. The branding will be preserved on future upgrades.
Automatic HTTPS redirect
To enforce SSL connections, you can now configure the WebMail login page to redirect automatically from HTTP to HTTPS.
Public Folder recipients filtering
Extend your Kaspersky antivirus / anti-spam filtering to public folder recipients, by simply allocating a license seat for each recipient.
64-bit Kaspersky
The Kaspersky antivirus and anti-spam SDKs now run in 64-bit, thus eliminating the need for admins to install 32-bit compatible libraries.
Take a look inside
Coming with a lot of new and exciting stuff, Axigen iX addresses both end users and administrators and is the first step in the evolution of Axigen from your friendly email server to a modern collaboration platform.
The new iX WebMail
HTML5 web app.
Year 2015 look & feel
WebMail iX is a fully revamped, modern web client, containing numerous improvements and a newly introduced, default Archive folder, for convenience in quickly storing older emails.
Add images to emails
We know users want to personalize their emails, which is why from iX they can drag and drop – or even paste – images directly to the email body.
Archive older messages
Hitting the newly introduced Archive button will move the selected messages to the special Archive folder, which is created by default for all users.
Choose from more fonts
Numerous end users asked us to make more fonts available when composing. We listened and added more popular fonts, such as Comic Sans, Georgia or Calibri.
Calendar improvements
We've enhanced the usability of the calendar views, now making it possible to easily select multiple cells – using click & drag or the keyboard – and add new events.
Fresh WebAdmin look, CardDAV support & more
Same reliable WebAdmin. New smiley face.
We've reshaped the WebAdmin theme, so that it gets aligned to the new Axigen logo & brand image, which we gradually started to unveil at the end of last year and we will fully roll out by the end of 2015.
Think contacts.
Sync contacts.
The new, CardDAV based, contacts sync functionality is included by default in all Axigen editions and support Android, iOS and OS X.
Test it by using your demo account credentials and axigenmail­­.com/Contacts as the CardDAV server.
On our way to super fast searches
We all need to quickly find the info we're looking for. That's why, in Axigen iX, we've made some improvements to our search indexing, and also included a handful of new CLI commands for admins to manage the indexes. This is only the first step to boosting the search speed & accuracy, as we will take even more steps in the next versions to come.
Axigen 8.1
New Filtering Capabilities and Credentials Recovery
Detection of sexually explicit image content
Starting with this version, Axigen has a new embedded filter for detection and handling of sexually explicit image content. This filter has been developed using the technology provided by Image Analyzer, that develops the market leading technology which can quickly and accurately analyze an image to determine if it contains pornography.
Inappropriate content can be detected in the attached images or in other types of attachments (MS Office files, ZIP files) with embedded images. Incoming and outgoing messages suspected to include such content can be handled in multiple and flexible ways: they can be discarded, redirected or copied to a specified address, they can quarantined for later inspection performed by an administrator or they can simply be passed to the recipients with a corresponding warning about the potential inappropriate content.
The filter can be configured to send a notification to the originator of the message, when the potentially inappropriate content is found in an email message. Through this kind of notification, users can be informed gracefully about the organization's rules and policies related to sending visually offending content.
The new filter is highly and easily configurable from Axigen administrative services, allowing a flexible control of the constraints imposed to the messages to be processed, a wide range of sensitivity levels applied for detection and a flexible way to activate the filter for different accounts and classes of accounts.
The embedded filter based on Image Analyzer technology is available as a Premium Add-on that can be purchased and enabled for a number of Premium Accounts according to customer's License Key.
Recovery of Lost Username or Password
In this version we have introduced the possibility for an user to recover the access to his/her account in case he/she forgets the username or the password for the Axigen email account. This feature comes to enlarge the set of capabilities related to credentials' management that Axigen provides (e.g. password change, flexible password enforcement and expiration policies, customized notification in case of password expiration).
The recovering process of both username and password is easy and straight forward.
In case an user forgets the password to access his/her Axigen email account, the password for that account can be reset if the user answers correctly to a secret question that he/she previously defined as a personal setting of the account. In case such a secret question was not defined by the user, a web link can be sent to the user's personal (alternative) email address that he/she has defined in the personal details settings. Using this link the user can easily reset the password for the Axigen account he/she owns.
In case an user forgets the log-in username of his/her Axigen email account, then he/she can make a request to recover it. The indicated username will be included in an email message that is sent by Axigen to the personal (alternative) email address that the user has previously defined.
As usual with Axigen, the notification messages sent to users in response to their requests for credentials' recovery can be customized and localized through specific email message templates.
Other New Enhancements

Detailed reports on resource usage

Starting from this version the statistics reports have been enhanced to include other important data. The administrator of a server or of a cluster of servers can now receive periodical usage reports that include detailed information about the resources defined and used by the server(s) in terms of numbers of domains, accounts, defined Premium Accounts and active Premium Add-ons. For the quantified parameters different metrics per eache period are provided (e.g. total, maximum, average).

These detailed resource usage reports are the foundation of a new subscription-based licensing model that Axigen team will launch soon for the Service Provider edition. This will allow a flexible and cost-effective way of paying periodically only for what is used in terms of Axigen resources.

Self-determined routing of requests in a cluster

A new way of routing the requests received in the Front-End tier of a cluster has been added. The IMAP, POP3 and Webmail connections accessing an Axigen account can now be routed smartly and independently by a server in the Front-End tier to the appropriate server in the Back-End tier by resolving the server hosting the account through simple interrogation of the servers in the Back-End tier of the cluster.

This way, an administrator does no longer have to define and maintain a LDAP-based or file-based user  mapping (userMap object) to handle the account distribution across multiple Back-End servers, making the cluster operation more flexible and easier for small to medium size clusters.

Enhanced quarantine

The email messages being quarantined by some filters with "quarantine" capability are now categorized by having a associated a tag  which usually indicates the name of the filter that had put the message into quarantine. Using this information, an administrator can select to view only the email messages with a specific tag and thus put into quarantine by a specific filtered.

More than that, messages being quarantined can now be downloaded for inspection from Webadmin service, allowing an administrator to determine the reason for being quarantined based on their content. This way the administrator can find and handle the false positives generated by a certain filter, which can then be properly adjusted to reduce the false positive rate.

Email messages saved as .EML files

In this version a new enhancement has been introduced that allows an user accessing his/her Axigen email account from the Ajax-Webmail interface to save/export an email message as a local .eml file, no matter how large that message is. This way the user can store his most important messages along with their attachments in personal folders in the local file-system.
Axigen 8.0
AJAX WebMail Interface
Full Calendar, Tasks & Notes
In addition to desktop-like usability, the Ajax WebMail interface now offers full support for Calendar, Tasks & Notes, along with many other enhancements designed to help users make the most of their online experience.
Multiple Date & Time Settings
Users can choose from various date & time formats for the WebMail interface. They can also set their calendar preferences related to the week's start day, working day etc.
Events & Tasks Email Reminders
Users can define email reminders associated with their calendar events & tasks.
New "Filtered Email" Folder
A new "Filtered Email" folder has been introduced for storing messages coming from potential untrusted senders (that are not in the user's address-book). This functionality can be used for different accounts & classes of accounts & can be combined with the existing Identity Confirmation mechanism.
Outlook Connector
Localization of the Connector
As promised, Axigen's localization process continues in this release by introducing several languages for the Axigen Outlook Connector:
Automatic Creation of Profile
A connector profile can be set & created immediately after the connector is installed using the installation kit.
Auto-discovery on Profile Creation
Users can define a profile using an auto-discovery mechanism that allows them to specify only the email address & password for accessing their accounts from Outlook, without any additional details (hostname, IP address etc.). Auto-discovery can be used right after the installation of the connector or at a later time.
Synchronization of Calendar Options
The Axigen Outlook Connector can use the calendar-related options defined in the Ajax WebMail interface.
Administration Features
Localized System Messages
Email messages sent by the server for different system-related events (e.g. welcome messages on account creation, password expiration notifications etc.) can now be localized & customized according to a template. Already available translations:
LDAP-based Provisioning of User Settings
System administrators can now specify initial values for various user settings (such as language, time-zone, date & time formats, or signatures) upon the creation of new user accounts via LDAP synchronization.
Statistics Related to the Mail Server Usage
Axigen can send periodical statistics to an email address specified by the administrator. Such reports contain anonymous information regarding the platform on which the server runs & size of handled data (e.g. number of domains & accounts, types of services & add-ons etc.).
Axigen 7.6.1
Enhanced usability & manageability are the highlights of this new release.
Instant Messaging
The solution for accessing an Instant Messaging (IM) service from Axigen's Ajax WebMail interface requires having a Web Proxy Server for dispatching HTTP requests. This can be achieved by using either an Apache Web Server or, starting with the 7.6.1 release, the Axigen WebMail Proxy service.
XMPP (over-BOSH) requests coming from a Web-based IM client can be dispatched to the XMPP service on the IM server, by using the httpBindBackend parameter from the Axigen mail server configuration.
To learn more about the methods & steps for configuring this IM solution, please read this document.
Platform Localization
To better service users across all geographies, Axigen's localization process continues in v7.6.1 by introducing localization support for the Axigen Outlook Connector, as well as server integrated emails (such as events & tasks reminders, or notifications regarding the Identity Confirmation system, password expiration & quota limits). Please contact us for details on how you can help translate & localize.
WebMail Interface
Users can now set their Trash & Spam email folders to be automatically purged when logging out from the WebMail interface. This provides an additional means of freeing up mailbox space.
Kaspersky Protection
7.6.1 expands the list of supported platforms for the Kaspersky AntiVirus & AntiSpam protection embedded in Axigen, by also making them available for the users of Axigen running on FreeBSD.
Other Changes

This release brings a number of other enhancements & bug fixes mainly related the Axigen WebMail, WebAdmin & Outlook Connector (e.g. solves a recent issue regarding the WebAdmin login cookies).

Axigen 7.6
Increase efficiency with Axigen 7.6's new administration & automation tools. Plus, benefit from IM features when using the Ajax WebMail.
Built-in, Incremental Backup Support
Save time & disk space by backing up only the files that have changed since the last Axigen back-up (full or differential). The built-in support for incremental backup is available for all the types of folders supported by Axigen (email, contact, calendar, tasks etc.) & provides a faster method of backing up data. It is much smaller & quicker than a full backup, and offers greater flexibility & granularity. The backup & restore tools required to perform an incremental backup are available here.
Outlook Connector Automatic Update
To reduce time spent on administration, 7.6 also enables the automatic update of the Axigen Outlook Connector on end users' work stations. Thanks to a newly-introduced command in the IMAP extension protocol used by the connector upgrade process, new Outlook Connector versions are automatically downloaded & installed on users' desktops, while keeping, if applicable, connector branding details.
Administrative Commands for Purging Messages
Axigen 7.6 brings an easy-to-use mechanism for purging disposable messages from selected user & public folders. Using the CLI, sysadmins can free storage space by cleaning up messages from user folders such as "Trash" or "Spam", based on custom criteria (date, flags, body content etc.). They can purge message objects of any type (email, events, tasks or notes) at account, domain or server level.
Top-level administrators can enforce limitations on delegated administrators, including defining a list of folders for which the purge operation will be permitted (by default, "Trash", "Deleted Items" & "Spam") & setting a minimal criterion to be met by messages to be purged (to prevent accidental purging).
Other New Features & Enhancements
For higher overall efficiency & usability, 7.6 delivers faster access to messages & accounts via IMAP and enables administrators to configure & use domain / account aliases in clustered Axigen setups.
Due to numerous requests, this version also reintroduces the Axigen Outlook Connector for MS Outlook 2003. Please note that this connector version is not technically supported by the Axigen team.
IM Service Available from the Ajax WebMail
From faster communications to more flexible & timely collaboration among employees, we are always searching for new ways to help you enhance your efficiency. By popular demand & as a first effort to provide you with the benefits of instant messaging, you can now use an IM service in the Ajax WebMail.
The IM solution is mainly based on a setup including an Axigen mail server with a special release of the Ajax-WebMail interface having an embedded Web-based IM client & a separate free IM server. The IM client allows you to send & receive instant messages, to manage the user status & buddy list etc. It has been fully tested (including in terms of security) & is recommended by the Axigen Team, but is NOT officially supported. For complete details on implementation & configuration, please read this article.
WebAdmin Localization Support
Help Axigen reach larger audiences. You can now enable your users to manage the Axigen server more efficiently by translating the WebAdmin interface into your native language. Break the linguistic barriers & open doors to new customers from your local market - contact us to receive more info.
Axigen 7.5
By raising the bar for email security & performance, v7.5 is ready to help you do amazing business relying on our powerful messaging solution.
World-Class, Embedded Email Protection
Starting with version 7.5, Axigen users are better protected against viruses & spam thanks to one of the world's leading email defense technologies, from Kaspersky Lab.
Newly integrated in Axigen, this premium AV/AS filtering on incoming & outgoing message flows is fast, efficient & easy to administer.
Extended Outlook Connectivity
Axigen 7.5 brings good news for MS Outlook users eager to experience the latest version of their favorite email client, while still taking full advantage of Axigen's calendaring & collaboration: a new Outlook Connector kit is available for the 32-bit version of MS Outlook 2010.
Support for New Platforms
To keep pace with current trends, the Axigen messaging platform now runs on 64-bit Linux & Windows platforms as well, availing of the address space & performance benefits that 64-bit computing has to offer, and thus resulting in a potential faster execution speed.
Other New Features & Enhancements
'Move to Quarantine' Filter Option
A new 'move to quarantine' action can be performed by external antivirus filters available in Axigen.
System administrators can easily manage all quarantined items from the WebAdmin interface & decide to either deliver or discard specific emails.
Message Filtering on RPOP
All email messages retrieved from external accounts in your mailbox, via the Remote POP service, are now passing through Axigen's processing queue.
For better security, the incoming message flow is checked by all the active filters defined for that particular account.
Built-in DK / DKIM Support
Axigen has now the DomainKeys & DomainKeys Identified Mail technologies built-in, for increased overall reliability, enhanced performance of validating sender's address or email's integrity & faster creation of outbound signatures.
Outlook Connector System Tray Application
The Axigen Outlook Connector is able to show notification messages through informational balloons regarding its activity (such as server connection status changes, synchronization statuses, quota information or password expiration warnings), via a newly-introduced System Tray application.
Licensing Notifications in WebAdmin
The notifications regarding the license expiry date available in WebAdmin have been improved to keep administrators better informed about their Axigen license (including add-ons).
Axigen 7.4.1
Axigen 7.4 is the most pertinent step forward yet. It adds just the right touch to everything: email, calendaring and collaboration, all packaged in an ever more mature, secure and stable product.
Drag-and-drop Attachments in Ajax WebMail
Axigen 7.4.1 comes with new, time-saving features for attachment management, allowing users to simply drag files from their desktop onto a message in Ajax WebMail. The ability to upload multiple files, instead of manually selecting and attaching each separate document, also renders file attachment easier and faster, further approaching the level of usability offered by desktop email clients. This functionality is currently available for Mozilla Firefox 3.6 users.

Other enhancements for adding attachments include links to uploaded attachments and a progress bar indicator, available from both Mozilla Firefox 3.6 and Internet Explorer 8.
Ajax WebMail in French, German, Italian & Polish
Part of an ongoing localization process, the Ajax WebMail interface is now available in French, German, Italian and Polish, giving more Axigen users the possibility to manage their Web-based communications in their native language. Translations will continue in the next Axigen releases, by using the support for localization.





Bug Fixes from the Previous Versions
Send / Reply / Fwd operations are now working on Nokia's built-in Mail for Exchange (Nokia E72, E52). In addition to this bug fix pertaining to the wireless synchronization with Nokia smart phones (via the Microsoft® Exchange ActiveSync® Connector), the 7.4.1 release also corrects a series of other issues from the previous Axigen versions, mainly related to the Ajax WebMail, calendaring, Outlook Connector etc.
Axigen 7.4
USABILITY
Email Filters in Ajax WebMail
The Ajax WebMail interface allows the creation of email filters. Users can define / modify rules for moving, copying, deleting or sending automatic replies to messages matching specific criteria (e.g. subject, sender etc). Other facilities include an intuitive two-step configuration wizard, the ability to reorder filters by using drag-and-drop and to run filters retroactively on specific folders.
Localization in Ajax WebMail
The support for localization takes Axigen's Ajax WebMail even further in terms of desktop-like usability, being a great tool for both companies and ISPs looking to provide their users with a more friendly and productive email experience, right from their Internet browsers.
Free/Busy Status Enhancements
Users can make their Free / Busy information publicly available, from both WebMail and MS Outlook. Two new values (Tentative and Out-of-office) have also been added to the availability status, for full compliance with the Outlook client.
Other WebMail Enhancements
The Ajax / Classic WebMail interfaces allow whitelisting / blacklisting all email addresses from the same domain by using the "*" wildcard (e.g. *@example.com); also, they both support Internet Explorer 8.0 and Mozilla Firefox 3.5.
SECURITY
Greylisting
The "Greylisting" feature enables the Axigen server to automatically reject messages from unknown senders / IPs with a temporary error message ("451 Temporary rejected by greylisting"). Unlike legitimate email servers, most spam sources will not try to resend the emails in question, thus reducing the amount of spam received by Axigen.
Restrict Specific Email Addresses Creation
Especially useful for ISPs, system administrators are able to restrict the creation (automatically, or by administrative users lacking required permissions) of certain email addresses in a domain, that are either reserved, or could be used to forge an identity, as with phishing attempts.
Password Change / Expiration Notifications in MS Outlook / Standard IMAP clients
Password expiration policies and other notification mechanisms before only available in WebMail have now been made available in MS Outlook and IMAP clients as well. Moreover, if allowed by the administrator, users can change their accounts' password directly from MS Outlook.
ADMINISTRATION
Domain Contacts Enhancement
System administrators can choose whether to publish / hide the entire "Domain Contacts" public folder, or just certain contacts of the recipients in a domain. Additionally, personal contact details available in Ajax WebMail can now be edited from MS Outlook (by the user) and WebAdmin (by the administrator).
LDAP Sync Status Reset
The status of the synchronization between Axigen and a LDAP directory (OpenLDAP / Active Directory) can be reset from the Command Line Interface. The association between an object (account / group) in Axigen's domains infrastructure and an entry in LDAP can also be reset or cancelled.
BRANDING
Outlook Connector Branding Support
On demand, companies and SPs can get the Axigen Outlook Connector branded with their details, by using text (e.g. change connector and server names, add short company description) and graphical elements (e.g. banners displayed during installation). Please contact the Axigen Team for more details.
Axigen 7.3 with Identity Confirmation
Identity Confirmation
Axigen Identity Confirmation © is basically the implementation of a Challenge / Response-based antispam method. This shifts the burden of filtering email from the recipient to the sender, by intercepting incoming emails and requiring new senders to confirm their identity, while still allowing all legitimate communications to come through. The system ensures a spam-free inbox, containing only messages that have been in effect confirmed to be from REAL and legitimate senders.
More Info
Export / Import Contacts in WebMail
The Axigen WebMail allows users to easily import/export contacts from/to the most popular email clients and systems, such as MS Outlook or Mozilla Thunderbird, Yahoo! Mail, Windows Live Hotmail or Google Mail. This functionality brings both an effortless way to "migrate" one's contacts in between another email client/system and the Axigen account, and the option to manually synchronize the contacts existing on any other email client/system with the contacts stored server-side in Axigen.
Password Expiration
Axigen 7.3 introduces the ability of setting password expiry policies, including here a notification mechanism and password history capability. In addition to choosing whether to enable the password expiration functionality, system administrators have at their disposal a very detailed set of configurable parameters specifying the time interval to password expiration, how often users should be notified about its expiry - via customizable warning messages or at login, password length and accepted characters a.o.
Consistent Backup & Restore
Adding to the already existing FTP-based access to the hierarchy of back-up elements (directories and files), version 7.3 also features access through a virtual file system which enables easy integration with third party back-up solutions. Also, within this hierarchy, consistent time and size of objects modification is now achieved, helping ensure differential backups.
Customizable Welcome Message
System administrators can define welcome messages to be sent to users' inboxes upon their accounts' creation. Several customization options are available for such emails, including the possibility to add accounts' first and last names, their accounts aliases, list of enabled services or available add-ons (e.g. Outlook Connector, ActiveSync®). Welcome messages are configurable at all three different levels: accounts defaults, account classes and account.
New, AJAX-based WebMail interface
Version 7.2 of Axigen Mail Server provides users with a whole new WebMail experience. In addition to being powered by the AJAX technology, the interface has undergone a complete reshaping process to now feature a more intuitive, streamlined design and to improve navigability and manageability. Access to email and attachments has been rendered much easier and faster, thus complementing the optimized look-and-feel of the interface.
The AJAX-based WebMail delivers the usability and performance of a desktop application. It ensures a desktop-like user experience by featuring:
Advanced Navigation
Keyboard navigation
Drag-and-drop
Keyboard shortcuts
Dynamic loading / caching
"Live" email list view (no pagination)
Information Access Improvements
Attachment management
Frequent folders
Quick search: filter as you type
Distribution lists for mass communication
External Application Integration
SOAP access to mailbox data
Advertising capabilities
What's new in Axigen 7.2.1
Mailing List Accounts
Axigen 7.2.1 now brings mailing list accounts to the Ajax WebMail interface as well. The simple and intuitive mailbox folder structure allows mailing list administrators to easily view and manage new message postings or membership requests from their dedicated Ajax WebMail account. The "Subscription and Posting" page of the Web administration interface has also been refined so as to provide system administrators with a more friendly and effective way to configure mailing list-related parameters.
Set the Default WebMail Interface(s)
Administrators are offered the option to set the type of the WebMail interface to be used by the WebMail and WebMail Proxy services.
Enable / Disable Keyboard Shortcuts
Once with the release of Axigen 7.2.1, the "Settings" section of the Ajax WebMail interface allows users to freely choose which keyboard shortcuts to enable / disable, as desired.
Other New Features & Enhancements
A configurable 'serverName' parameter used in LDAP synchronization within clustered setups has been added. The option to auto-create users authenticated in an LDAP server has been reintroduced for the LDAP servers that Axigen does not yet synchronize with.
Axigen 7.1 New Features
Mobile Email Support for BlackBerry® Smart Phones through the NotifySync™ Solution
The NotifySync™ solution for BlackBerry® smart phones complements Axigen Mail Server's range of already supported mobile devices. It provides organizations of all sizes with two-way, over-the-air synchronization of email messages, contact data, calendar entries or tasks lists.
Arabic Localization for the WebMail Interface
As a result of an ongoing localization process, Axigen Mail Server 7.1.2 now adds Arabic to its list of supported languages for the WebMail interface.
Improved Outlook Connector
The new Axigen Outlook Connector comes with fresh and exciting productivity-enhancing features. It now supports working in offline mode, meaning that users no longer have to be connected to the server in order to access and manage emails, contacts or groupware and collaboration items (calendar, tasks, notes, journal entries etc) from MS Outlook. All changes performed in offline mode are automatically synchronized with Axigen Mail Server once the access to the network is restored.
Offline mode available
SSL communication to server
Auto-preview functionality
Cached local .pst file
Per-folder synchronization levels
Improved search and mail access speed
Read receipts
Advanced Collaboration and Sharing with iCal
Axigen's Groupware and Sharing functionalities are now available through a wider range of email and calendaring clients, such as Mozilla Thunderbird/Lightning or Apple iCal. The new feature thus facilitates improved communication and collaboration for businesses while giving them the freedom to choose the software application they consider best suited for their messaging needs.
Email clients that support iCal (Webcal) enable users to access their calendar or those of coworkers. Based on each client's cabalilities, the available functions may differ.
Supported email/calendar clients are as follows:
Mozilla Thunderbird/Lightning
Mozilla Sunbird
Apple iCal
Outlook 2003 (as 'Internet Free/Busy' functionality)
Korganizer
Collaboration and Sharing functionalities include:
Shared folders
Permissions on Calendar, Tasks, and related Public Folders
Free / Busy information from other users
New Supported Operating System: Windows Server 2008
Important!
Starting with version 7.1, the support for the Windows XP platform is discontinued, following Microsoft's decision to no longer support this operating system.
Axigen 7.0 New Features
Built in Support for Microsoft® Exchange ActiveSync®
Handling business operations is now easier when using Axigen 7.0's newly built-in Microsoft® Exchange ActiveSync® support for mobile devices. The Push email technology and synchronization of Contacts/Calendar/Tasks provides road-warriors with instant access to mission critical information such as messages, contacts or appointments. No matter where business takes them, they can increase productivity by keeping in touch with co-workers, customers and partners or staying abreast of the latest changes and trends in their line of work.
Allows mobile devices synchronization
Features:

Push-email
Contacts synchronization
Calendar/Tasks synchronization
Public Address Book Search
Out-of-office configuration

Microsoft® Exchange ActiveSync® device support for:

Nokia Symbian (E Series, N Series)
iPhone
Windows Mobile (Smartphone, PocketPC)
Other devices (Samsung, LG, HP, Qtek, HTC, Asus)
LDAP & Active Directory Synchronization
With Axigen version 7.0, service providers have a simpler, yet more effective way to centrally manage and retrieve customer account settings and perform operations such as adding new services, deploying centralized security policies and much more. For enterprises, the Active Directory Management Console integration provides increased manageability of domain accounts and control over group membership, reducing time and costs associated with administrative operations.
LDAP Integration
Accounts and groups synchronization
2-Way synchronization

Account/Group creation/deletion
Account configuration
Group membership

Active Directory User Management Console integration
Axigen 6.2 New Features
Commtouch Real Time Antispam Protection
Axigen Mail Server now offers almost instant spam recognition and blocking, by embedding Commtouch's real time antispam protection. Axigen now connects to Global Detection Centers which analyze large volumes of Internet traffic and identify and prevent new spam outbreaks based on their most fundamental characteristic: mass distribution over the Internet.
New Reporting Service Features
When running, the enhanced Reporting service automatically collects data on all monitored server parameters every minute. Moreover, the reporting service collects and reports information on 3 levels of administration: server, domain and account, that can be further combined to achieve comparison charts.
Subdomain Management
The subdomain management support feature enables subdomain creation and management tasks to be delegated to different administrators. Administrative limits control how many subdomains a domain administrator may add and what operations he/she is allowed to perform.
Read Receipts in WebMail
The WebMail interface currently allows users to request 'Read Receipts' when composing a new message as well as to optionally send a 'Read Receipt' when reading a message that was sent with the 'Request Read Receipt' option.
Originator/Recipient Restrictions per Account Classes
This feature allows server administrators to define and enable or disable sending and receiving restrictions that can limit the domains and subdomains emails are sent to or received from. Additionally, they can create limited lists or recipients and senders that can or cannot send/receive emails.
Per Virtual Host WebMail Template Set
The WebMail service can be configured so that each virtual host (determined by URL) is associated with a certain HSP template, all available templates being placed in a specific directory.
Other Features
Configurable greetings for POP3/IMAP, WebMail print option and fresh new functionalities for other modules, such as CLI, Domains and Filters.
Axigen 6.1 New Features
Mobile WebMail Interface
The new mobile WebMail interface of Axigen Mail Server 6.1. enables users to access their WebMail account from mobile phones with Internet access to check their emails, compose messages, download attachments and much more.
Axigen 6.1 also features country filtering, which enables system administrators to determine geographic locations based on IPs and create rules accordingly, such as banning or allowing emails sent from selected countries.
WebMail Proxy
Through the new WebMail Proxy service, Axigen's large scale solutions are now enriched through new clustering oriented services. The WebMail proxy allows connection proxying from the frontend layer to the backend layer in a clustered environment.
Axigen 6.0 New Features
Groupware
Sharing
Users can share their personal folders by granting permissions (read, write, delete, etc) or predefined sets of permissions (viewer, contributor, editor, master) to other users/groups in the same domain. The postmaster can control access to public folders, restricting groups or spefic users from performing actions on defined public folders (read, insert or delete messages). Public folder permissions also facilitate allocation of shared resources such as meeting rooms or projectors by creating a dedicated public calendar folder.
Special Folders
Furthermore, from both WebMail and Outlook, one can create special folders: Calendar, Tasks, Journal, Contacts, Notes. Each special folder has type-specific view to display its contents (i.e. Calendar view(es) for calendar-type folders, Contacts view for contact-type folders and so on).
Permissions Inheritance over the Folder Tree
A set of permissions applied to one folder may be inherited to all subfolders (all subsequent changes will automatically apply the entire structure). Additionally, exceptions to this set of permissions may be defined to a specific subfolder or even an entire branch. For instance, one user can grant full permissions on his mailbox to a co-worker except for one 'secret' folder.
Permissions on Group Hierarchy
A user group may be granted permissions on specific folders. Every new added member inherits the complete permissions set. Any change in the permission set for the group is automatically applied to all members. Additionally, exceptions may be defined for specific users or groups. For instance, you can apply a set of permissions to the 'Sales' group; each new member will have the same permissions; additional permissions can be added to the team leader.
Free or Busy
In order to effectively manage employee time and avoid assigning events when a team's members are already taking part in a different event, version 6.0 of the Axigen Mail Server comes with a feature allowing others to view if their colleagues are free or busy. In order to see the free / busy status, the user needs to have corresponding permissions to view others' calendar entries.
Send Mail on Behalf of Other Users
A user can delegate the right to send messages in his name to a co-worker in the same domain. If anti-impersonation is enabled, Axigen will forbid sending emails as another user (altering the 'From' header). Granting the 'Send mail as' permission will allow the co-worker to send emails on behalf of the user, still maintaining the anti-impersonation enforcement to the whole server.
Temporary Email Addresses
In order not to overload existing email addresses, system administrators can now create temporary email addresses (or alias) to be used for publishing on the web, subscribing to various sites etc. The server can automatically generate and activate such random valid alias (out of letters and numbers). Temporary addresses are regarded as account aliases, meaning that emails sent to those email addresses are received in the user's Inbox.
SNMP Support
SNMP is a networking management protocol used to monitor network-attached devices. SNMP allows messages (called protocol data units) to be sent to various parts of a network. Upon receiving these messages, SNMP-compatible devices (called agents) return data specific to certain parameters that are monitored to the SNMP manager. Furthermore to supporting SNMP services, version 6.0 of Axigen also supports SNMP Traps.
Built-in Milter support
The SMTP service can now directly connect to milter-based external filters. This enhancement increases security, allowing external filters to reject an email message before it enters the system queue.
WebMail Enhancements
The new HTML Editor enables the use of rich text formatting when composing an email message (Bold, Italic, Underline / Strike through, Different font face and size, Colors, Subscript, Superscript, Insert link, Bullets etc.).
RPOP Templates
The RPOP Templates allow user to easily create RPOP connections to their Yahoo! Mail or Google Mail accounts using their account name and password only. No further information regarding the mail server is needed.
Delay Delivery of Selected Messages
Selectively postpone the delivery of specific messages; for instance delay with 10 minutes messages from the sales department in order to avoid accidental sending or postpone delivery of lower importance messages for night-time. This feature can be applied for messages from specific sender and sender domains, recipient and recipient domains, message sizes and so on.
Axigen 5.0 Fresh Features
Account Classes
Create different groups (classes) of users using the newly embedded Account Classes page of the WebAdmin interface.
This new feature enables system administrators to configure and impose different behavior patterns for the account classes they create. Each new user added to a certain class will then inherit its behavioral template.
Delegated Administration
This new feature enables easy creation of administrative groups, with predetermined membership hierarchies and permissions, assigned to specific domains.
Administrative users can further be created within one or more of the available groups.
An administrative user will then automatically inherit the parameters of the group it is being created in.
Administrative users can be assigned to one or more groups with a few mouse clicks. Membership can be limited or expanded by the system administrator at any time.
Permissions are assigned to each user through a Quick Add button and allow in-depth configuration. Fine-tune user access by allowing or denying permissions at server and domain management level. For example, a certain user cannot create accounts or access the WebMail service, while being able to create public folders and configure CLI service parameters.
Server Usability Enhancements
WebAdmin´s Global Settings section grants access to global service parameters, such as setting a primary domain, as well as license information and parameters.
Services Management
The new Services section enables quick service management options. Actions such as starting, stopping and restarting a service are easily performed by a simple mouse click on the available buttons.
Parameters Configuration
Configure service specific parameters through Axigen´s WebAdmin comprehensive management options: sliders, selection boxes and dropdown menus and text fields, all explained in detail within their Contextual Help.
Basic / Advanced Configuration
Domains, accounts, lists and groups can now be easily added using the Quick Add buttons. Advanced configuration options have also been further enhanced.
Public Folders
Public Folder addition has been rendered simpler.
To decrease configuration efforts, quota parameters can now be set for all public folders to be created.
Security Policies - AntiVirus and AntiSpam Protection
The new Security Policies section of the WebAdmin interface brings all the security tools offered by the Axigen Mail Server under the same roof.
The fresh AntiVirus options now allow administrators to enable or disable a certain AV application with one mouse click. They can also determine what actions the enabled applications must take when they detect suspicious, infected and disinfected email messages.
The newly added AntiSpam tab has the same application enabling/disabling options as the AntiVirus tab. Moreover, easy to use sliders determine message scores that trigger actions such as deleting a message or having it moved to a Spam folder.
Global Access Control
IP rules can now be created at server level using the Global Access Control tab. The new tab allows easy IP banning. Access can be granted for an IP or IP range for certain services only, while denied for the rest.
Further more, the new IP check option allows sys admins to quickly view permission information for a certain IP, thus avoiding redundant rules.
Acceptance & Routing Policies
Through the sub-pages of the Acceptance and Routing tab, administrators impose certain basic limitations to received email messages, such as a maximum number of recipients, a maximum size, or allowed commands.
They can also make use of the routing options that can now be easily configured through the Routing Policies page. For example, system administrators can have all emails sent to a specified host or control outgoing connection parameters.
Queue
Queue viewing options have been thoroughly improved. The View Queue page of WebAdmin, as well as the CLI administration tool, allow easy filtering and sorting of stored email messages. Searches can now be run using parameters such as sender, receiver, size, date and time of the next sending retry or message status.
Charts
A new feature of the Charts tab is the added groups that can now be used to group charts. The defined chart groups also allow quick and comprehensive browsing through all the displayed graphs.
Another new addition to the WebAdmin interface is the Storage Charts tab. This new tab graphically displays space usage information for both overall storage and per domain storage.
The Detailed Info button corresponding to each domain administered by Axigen graphically depicts space usage information for domain, object and message storage, by displaying all details pertaining to each storage file.
Logging
System administrators can now easily have a general idea of logging actions using the Local Log Overview tab. The log level, type and file are displayed for each of the Axigen services.
The content of log files can now be viewed in the WebAdmin interface. A list of all existing files can be accessed through the View Log Files tab; their content can be displayed by hitting the View button corresponding to each file.
Automatic Migration
Automatic Migration can be disabled or enabled with one mouse click only for each domain managed by the Axigen Mail Server. It can also be easily set through the Configure button corresponding to each domain.
Clustering
A new Clustering section has been designed within the WebAdmin interface, bringing together clustering setup, POP3 Proxy and IMAP Proxy parameters. LDAP connector addition has also been enhanced to now allow quick adding.
What's new in Axigen 4.0
Axigen v4.0 was designed to cover the increasing needs for time management and collaboration, with the help of an easy-to-use Personal Organizer, which is introduced in both the WebMail and the Axigen Outlook Connector (a fresh application which allows Microsoft Outlook users to take full advantage of all Axigen's features & capabilities).
New Features
Personal Organizer
Calendar, Tasks, Journal, Notes and collaborative support are now available from both WebMail and the email client through the Axigen Outlook Connector.
Enhancements
Storage: free space usage algorithms were introduced in order to increase speed when processing emails.
Domains: Default value for domain objects "imapConnectionCount" limit was changed from 8 to 16 and its maximum value was changed from 16 to 255.
POP3: New error message at login when maximum number of connections is reached.
SMTP: Improved logging for Message Acceptance Policies.
WebMail: Improved error messages in WebMail.
WebMail: Cache system is improved to speed-up the "Grouping" and "Threading" functionalities.
What's new in Axigen 3.0
Axigen v. 3.0, with an important set of new features, is available in our Downloads Section, proving once more our determination to provide a carrier class mail server.
New Features

Office
Edition

Business
Edition

ISP
Edition
| | | | |
| --- | --- | --- | --- |
| Core: Clustering Support - POP3/IMAP Proxy Service with LDAP routing for SMTP Service allows the administrator to spread mailboxes on many Axigen servers and have a separate machine that routes POP3/IMAP connections to the appropriate mailbox server; High availability is ensured by integration with RH Clustering System. | | | |
| Core: LDAP authentication: Allows centralized storing of user passwords in an LDAP repository. | | | |
| Core: Kerberos Authentication: Allows Microsoft Active Directory authentication. | | | |
| Core: Public Address Book - Address book containing all the users in the domain. All users can use this address book via WebMail. | | | |
| Core: RPOP - Users can define remote POP3 accounts that Axigen will poll periodically and retrieve the emails. | | | |
| Core: Secure Password Enforcement - The administrator can now define policies for user passwords, including required character diversity and minimum password length. | | | |
| Administration: Message Acceptance and Routing Policies Wizard: Policies can now be configured from the WebAdmin interface via a filtering wizard. | | | |
Enhancements

Office
Edition

Business
Edition

ISP
Edition
| | | | |
| --- | --- | --- | --- |
| WebMail enhancement: Messages can be groupped by conversation threads or by From, To, Date etc. | | | |
| WebMail enhancement: The WebMail interface will notify users when they reach a certain threshold of the maximum. | | | |
| WebMail enhancement: The WebMail interface will periodically check for new messages and will notify the user if a new message has arrived. | | | |
| WebMail enhancement: When composing an email, the WebMail interface will automatically suggest recipients from the private and/or public address book as you type. | | | |
| FTP Backup enhancement: The backup service now supports PASSIVE-mode FTP operation. | | | |
What is new in Axigen 2.0
WebMail
Axigen 2.0 has a redesigned WebMail interface which now supports localization.
The new design defines a user-friendly GUI with multiple skin options.
| | |
| --- | --- |
| | Another important new feature is the Address Book which gives users the possibility to select recipients from their personal contact list when composing new email messages. New addresses can be added to the existing address book when receiving new emails. |
| | WebMail users can also set vacation / out of the office messages within the new Axigen version. When not available, they can define and enable messages to be sent automatically as a response to all received emails. |
| | he Preview Pane is a new feature that enables the display of the message content in a pane below the message list. Another important feature regarding the WebMail display is the option to hide the deleted messages. Thus all messages selected for deletion will no longer be shown. |
| | To facilitate login procedures for multi-domain environments, Axigen 2.0 implements login domain selection. Users can select the domain from a drop-down list and then login with their username and password only. |
| | The Search function has also been enhanced by adding internationalized searches. Having this new feature, language-specific characters can now be used when running a search. |
IMAP
The internationalized search presented above for the WebMail service has been also embedded in the IMAP service. When running an IMAP search for any IMAP client, the search text may contain language-specific characters (i.e. using diacritics).
Reporting
Using the Reporting module, system administrators can now define parameter values collection policies. They can also request graphs based on the collected data for each specified time intervals.

The graphics available in the new Axigen version include both historical parameter values and statistical functions reflecting these values (average, min, max etc).
Public folders
Starting with version 2.0, Axigen supports public folders for the WebMail and IMAP services.

Users may now access shared email messages by simply selecting a public folder sub-folder or mbox.

Using Folder Recipients, system administrators can associate a certain sub-folder to an email address and apply certain filters for email delivery. Thus, emails can be sent directly to the public folder, archiving options being also available.
Backup and Restore
Embedded in its new Backup and Restore module, Axigen 2.0 uses a proprietary FTP server as front-end for the storage system. System administrators can perform online backups by retrieving storage objects (e.g. domains, mailboxes etc). The Restore operations are also performed online by uploading the objects that were previously backed up.
Improved Security and Filtering
As an improvement to Message Rules usage, the new version of Axigen allows this type of filters to be configured via the WebMail interface wizard. The vacation/out-of-office messages are also based on such rules, also configurable through the above mentioned wizard.

Axigen 2.0 also presents an enhanced integration for AntiVirus / AntiSpam Filters which provided the system administrators with the ability to define communication protocols for external applications offering Antispam, Antivirus or Content Filtering.
Message Acceptance Policies
Axigen 2.0 implements a set of message acceptance policies at SMTP-connection level. The system administrator can configure and implement message acceptance policies and adjust them to best suit their security requirements. Incoming connections established via SMTP and the message flow can be easily managed using the established policies. Moreover, they allow adding headers, changing addresses and other such actions.
Processing and Relay Policies
To further fine-tune email communication managementat at SMTP level, Axigen 2.0 implements Processing and Relay Policies.
The Processing policies correspond to the SMTP Processing module and enable administrators to define the NDR (Non-Delivery Receipt) text and the conditions when such a message is returned. As an example, NDR responses are sent when the specified recipient of an email message is invalid.
Relay Policies allow system administrator to customize SMTP Outgoing actions for all or part of the relayed email communication. For example, they can establish a certain address where all emails from a certain domain are relayed, or specify a username/password authentication before relaying emails to a certain address.
DomainKeys Compliance
Starting with version 2.0, the Axigen Mail Server is also DomainKeys compliant. DomainKeys is an e-mail authentication system designed to verify both the DNS domain of an email sender and the message integrity. The DomainKeys specification has adopted aspects of Identified Internet Mail to create an enhanced protocol called DomainKeys Identified Mail (DKIM).
Note: Some of the features described in this document for the Axigen Mail Server, version 2.0, may not be available for the beta releases. They will be all added before the commercial release.